Concert SeriesMusic and Worship
Wednesday, September 22 at 12:15 p.m. in Kennedy Courtyard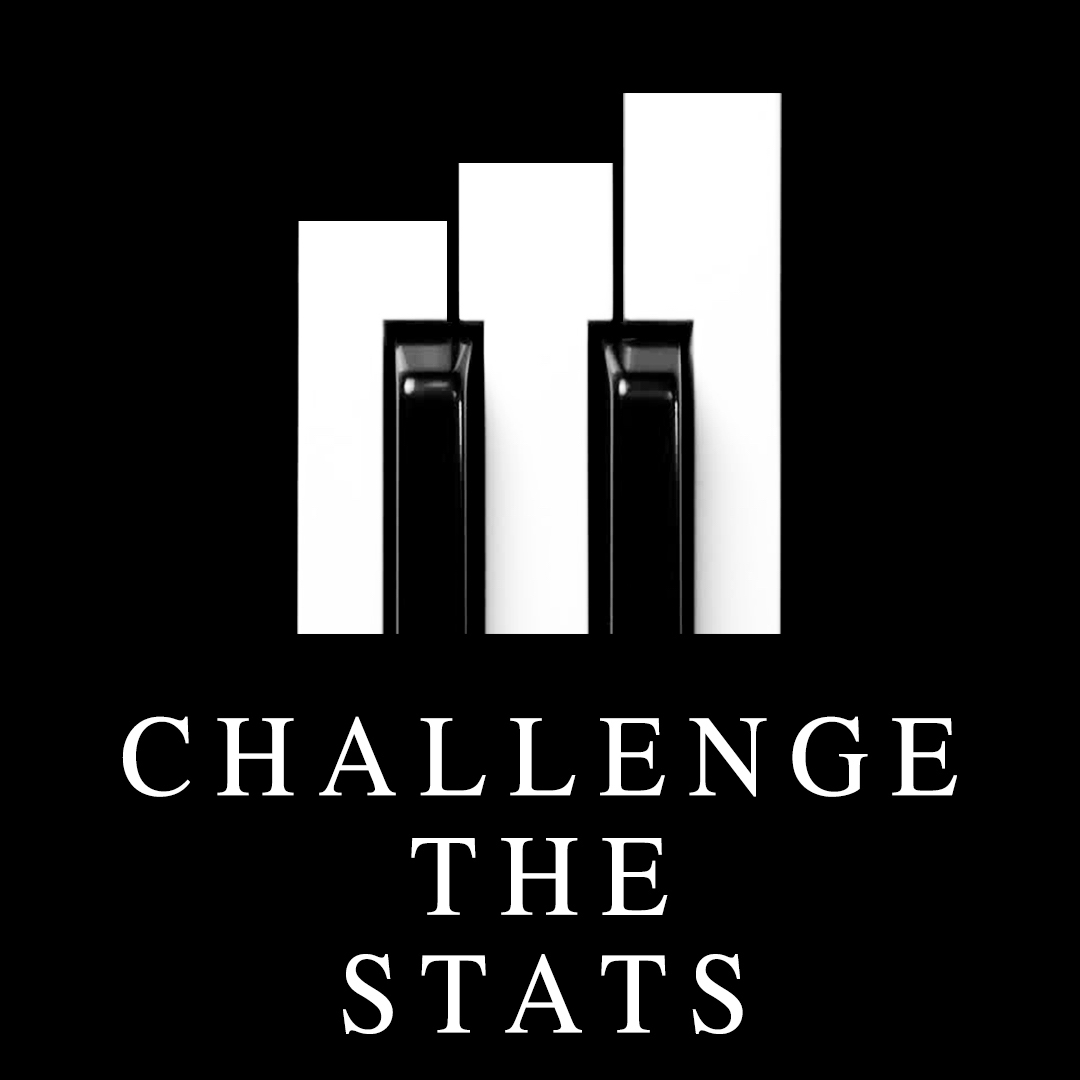 La Femme Noire: The Celebrated Woman is an artistic celebration of African-American women and the contributions they have made to classical music as composers, poets, and performers. This event is co-presented by All Saints' and Challenge the Stats. CTS exists to empower BIPOC (Black, Indigenous, People of Color) musicians by creating communities devoted to equity in the classical performing arts. They seek to equip audiences and artists with the tools needed to advocate for justice both inside and outside of the concert hall.
Jayme Alilaw's lush and vibrant soprano voice, working collaboratively with B.E. Boykin's artistry at the piano will be highlighted by poetry and neatly woven together through the narration of Marsha Wilson and guest poet Theresa tha Songbird. This lunchtime concert tells the story of Black Girl Magic personified!
Lunch
Chef Deborah Van Trece will provide a delicious catered lunch for $14 per person or you are welcome to bring your own lunch to the concert. When you register for the concert, you'll be able to indicate whether you'd like to purchase lunch as well.
Musician Biographies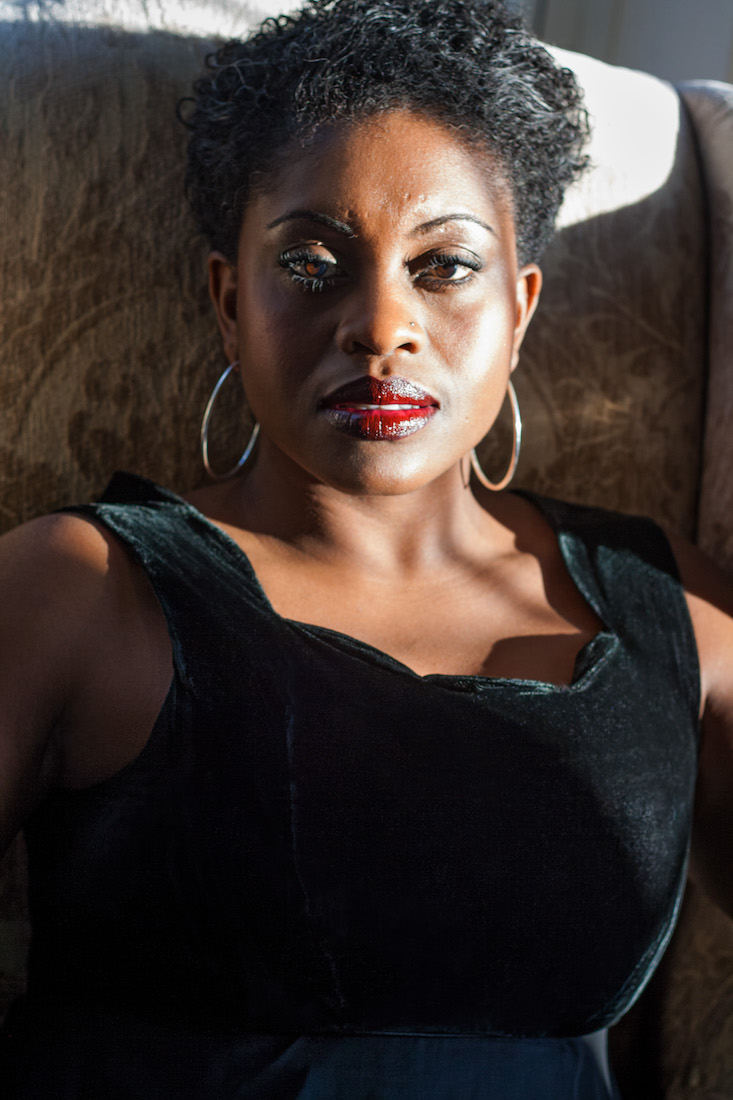 Jayme Alilaw
California-born soprano Jayme Alilaw is celebrated for her lush and vibrant tone throughout operatic, classical, and musical theater repertoires, and is a fierce advocate for the performance of works by African American composers. Operatically, Ms. Alilaw is equally at home in traditional and contemporary repertoire. Most recently, Jayme performed the role of Alice Bolden in the digital premiere of Jeff Crompton's Buddy Bolden, The Opera. Previously as a Resident Artist with The Atlanta Opera, Jayme sang lead roles in their community outreach tours, and represented the company in collaborations with various Atlanta-based arts organizations, including The High Museum, The Alliance Theater, Museum of Design Atlanta, Atlanta Contemporary Art Center, and Dad's Garage Theater Company. As a Sergeant in the U.S. Army, Jayme frequently sang for military ceremonies throughout the United States and Middle East.
Driven by a deep passion for traditional Negro spirituals, Jayme has produced concerts and won awards for her research recitals on African American composers, including La Femme Noire. Jayme enjoys collaborating across artistic mediums as a means of creative innovation and providing a voice for social justice. She has performed musical responses to photography exhibits and in the facilitation of discussion about mental health and mental illness awareness. Ms. Alilaw continues to challenge musical boundaries, and be a vocal proponent of works by African American composers.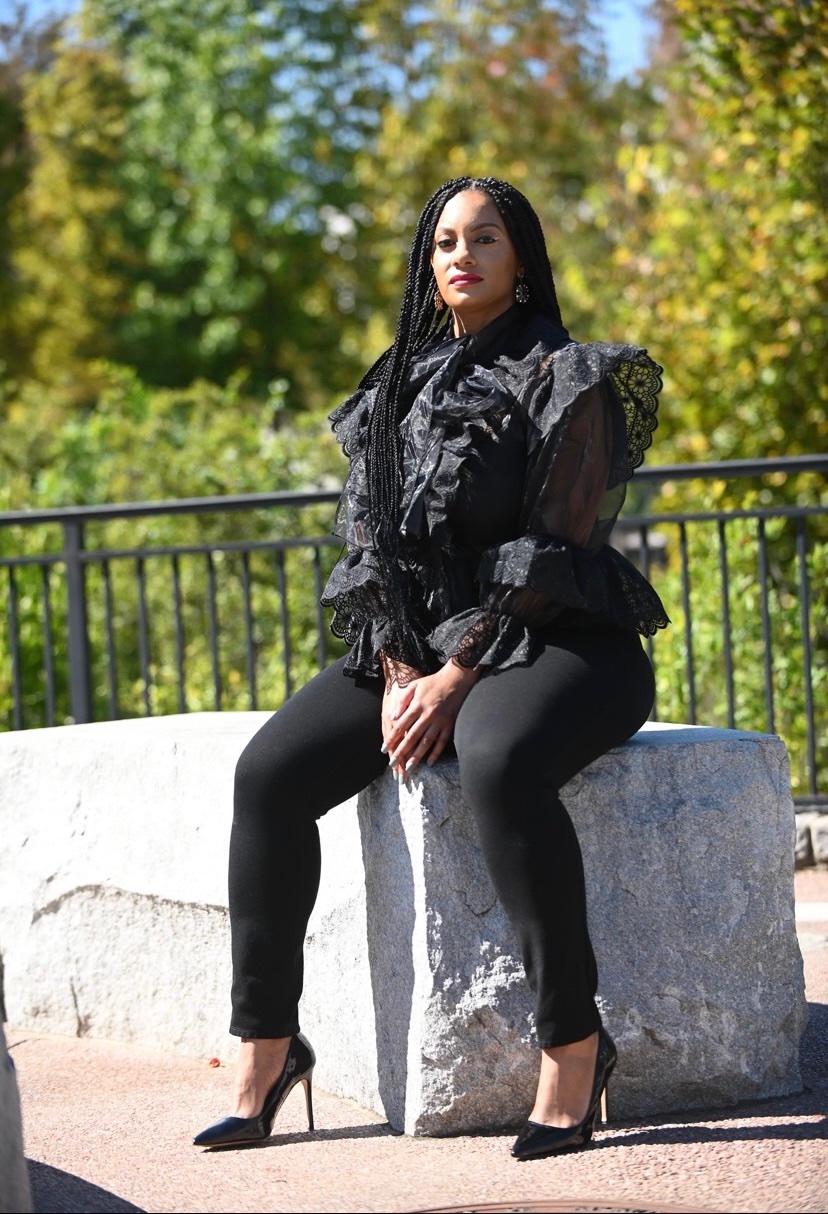 B.E. Boykin
Composer, Conductor and Pianist, Brittney Boykin (B.E. Boykin), is a native of Alexandria, VA. After graduating from Spelman College in 2011 with a B.A. in Music, Ms. Boykin continued her studies at Westminster Choir College of Rider University in Princeton, New Jersey. In addition to her studies, she also composed music during her time at Westminster and was awarded the R & R Young Composition Prize just a few months shy of graduating. In May of 2013, Ms. Boykin graduated from Westminster Choir College with a M.M. in Sacred Music with a concentration in choral studies.
Ms. Boykin has been featured as the conductor/composer-in-residence for the 2017 Harry T. Burleigh Commemorative Spiritual Festival at Tennessee State University. Her most recent professional endeavors include being the Guest Director for the 2019 Jimmy Mills Heritage Festival, as well as the featured Composer/Conductor for the 2019 Atlanta Music Project Black History Month Concert. Ms. Boykin's instrumental and choral works are currently being published and distributed through her own publishing company, Klavia Press. She is currently pursuing a PhD with an emphasis in Music Education from Georgia State University.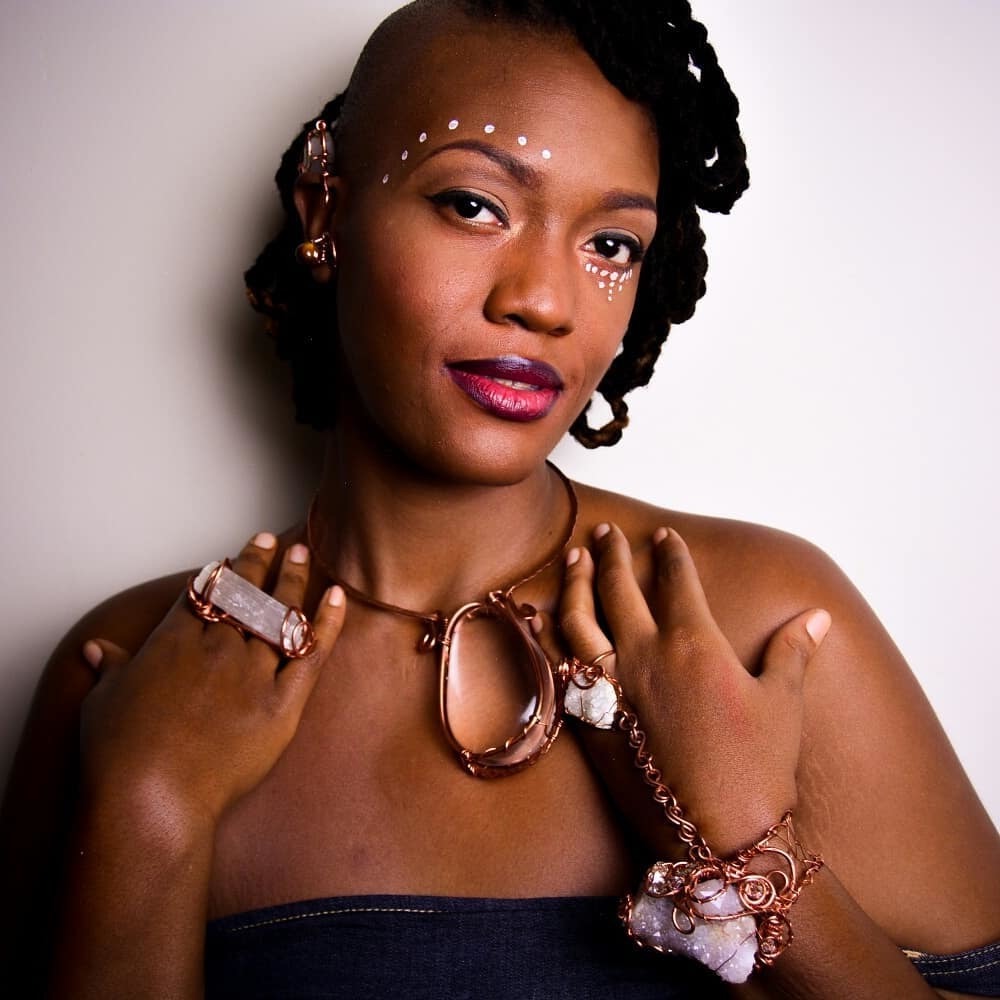 Theresa tha SONGBIRD
Musical, lyrical, theatrical alchemist, sprinkling magic, and hot sauce on every microphone she touches, Theresa tha SONGBIRD is a supernatural wellspring of entertainment. Hailing from the south suburbs of Chicago, and calling Atlanta home Theresa is dedicated to increasing the accessibility of arts and humanities to young people through her outreach in school systems across the country, and as a talent consultant/coach with her company, BIRD Media Enterprises. She's had the honor of her poem You So Black going viral from her appearance on the 2019 Trumpet Awards on Bounce TV, racking up over 9 million views. She's also recently graced the stage alongside the luminary talents of Jill Scott, MC Lyte, Rapsody, Jasmine Sullivan and appears on Robert Glasper's newest album. Amidst running businesses and touring the globe Songbird self published her first book of poetry, MASS MATTER MAGIC, which is available on Amazon and stars in the spoken word musical 4 tha BIRDS, preparing to tour nationwide.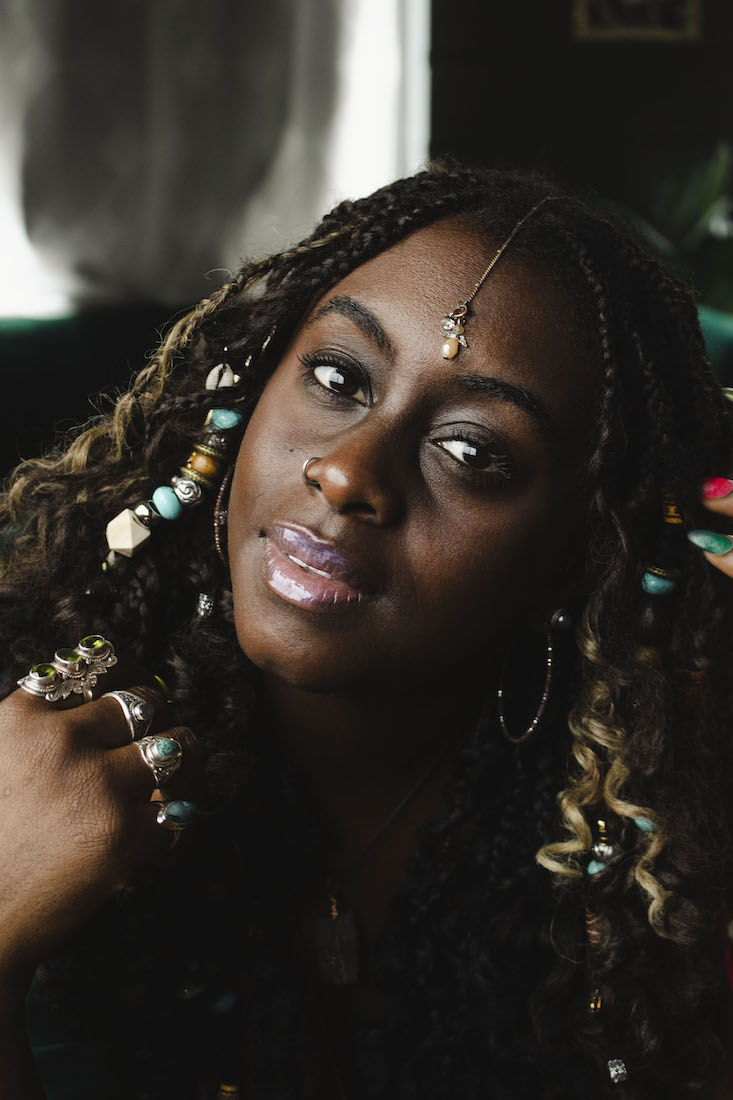 Marsha Wilson
Marsha Wilson is a creator of many expressions. Her ethereal presence flows through freelance photography, wardrobe styling and design, graphic design, writing, divination, such as tarot readings, and other creative + spiritual mediums. A California native, Marsha graduated from FIDM-Fashion Institute of Design and Merchandising- in Los Angeles, CA with her Associate of Arts degree, later transferring to Howard University to earn her Bachelor of Arts degree in Fashion Merchandising. Her graduate studies at SCAD Atlanta in Fashion afforded her the opportunity to expand her street photography skills and explore acting through Improvisation in Lacoste, France.
Currently, Marsha is an IATSE 479 union member in Atlanta, GA as a Costumer in the film & television industry. She has been credited as Key Costumer on the CW's "Legacies" Season 2 + 3, Costumer on NBC's "Good Girls" Season 1, and Costume Supervisor on BET's original film, "Open," just to name a few productions. In between filming, she continues her 12-year photography freelance business, Marsha N. Wilson Photography, as well as her beloved tarot reading business, Mellow Neptune Waters. Marsha Wilson considers herself a spiritual being, a music enthusiast (with a stellar flair for crafting dope playlists), a lover of dance, astrology and all things metaphysical, justice, celebrating the essence of the Black womxn, and everything that inspires and gives space for true freedom + expression.​
Tickets are available online or at the door. The cost is $15 for general admission; no cost for students, children, and teens. Season passes for the entire Concert Series are available for $75 for general admission and $30 for students.