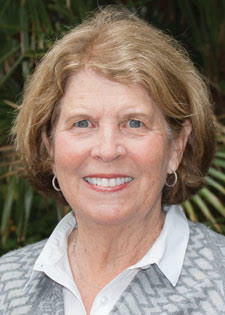 Susan Virgin
All Saints' member since 1991
Recent parish activities include:
Most recently I served as so-chair of the Altar Guild. During that time, we started a funeral guild, so I serve on that and am a member of the Guild of the Good Shepherd. I have also helped the Stewardship Campaign in the past by making calls.
Strengths and skills I can offer the vestry:
I am not a "cradle" Episcopalian, but was confirmed in the 1970's and have a love for the Episcopal Church and its traditions. I have been a member of All Saints' since 1991, and I think my history here will be valuable to the Vestry. My time as co-chair of the Altar Guild will be helpful in discussions regarding worship at All Saints'.
Susan would also like you to know:
I am a transplanted North Carolinian and a Tar Heel through and through. Frank, my husband of 46 years, is a native Atlantan, and is a lawyer with Taylor, English and Duma. We have two grown children and 4 grandchildren. I work part-time at Erika Reade Ltd., and I enjoy my garden club, bridge and golf.