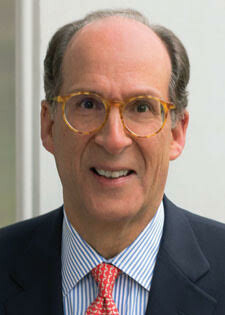 Mike Nadal
All Saints' member since 1989
Recent parish activities include:
I have recently retired as a Vice President and Portfolio Manager for Montag & Caldwell, an investment counsel firm. I had been with M&C for twenty two years and in the investment management field for more than 35 years. I have been a member of All Saints' Episcopal Church for 30 years where I also serve as an Endowment Trustee and Usher. In years past, I have taught Sunday School, Co-Chaired Kanuga and served on the stewardship committee. I also recently completed 12 years on the Investment Committee for the Community Foundation for Greater Atlanta and formerly served on the Board and as Chair of The Investment Committee. In addition, I serve on the Board of Trustees at Canterbury Court and the Finance Committee for the Episcopal Diocese of Atlanta where I am also chair of the Investment Committee.
Mike would also like you to know:
Elizabeth and I have two grown children, Caroline and Everett, who were raised at All Saints'.