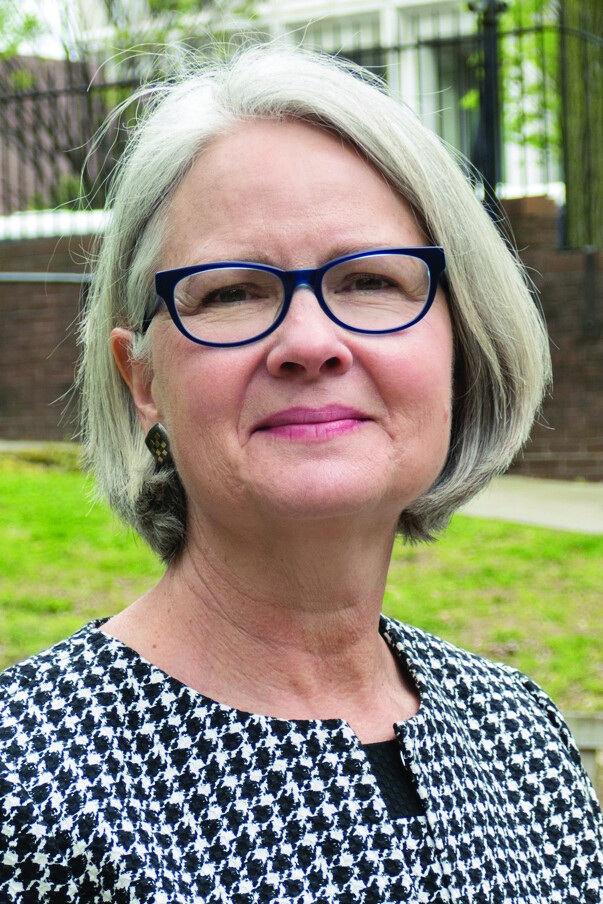 Sydney Cleland
All Saints' member 1985
Over my thirty-something years at All Saints' I have served in many roles, most recently as chair of the search committee that recommended Zack Nyein and as a facilitator for the Faith to Table dinners. After so long admiring the floral offerings, I have just joined the Flower Guild and look forward to being part of bringing beauty to worship.
Strengths and skills I will bring to the vestry:
In work, committee, and board settings, I'm seen as an idea generator, questioner, problem-solver, quick learner, collaborative colleague, and consensus builder. In conflict, I listen and look for commonality among disparate ideas. I am forward-looking and optimistic while respecting institutional traditions. Having served on the Vestry in the 1990's, I am familiar with its processes and eager to engage in this ministry again. I love All Saints' and want to see it continue to thrive, pastor members and welcome neighbors, and find ever new ways to offer God's love.
Sydney would also like you to know:
I have had three equally challenging occupations: home-tending parent, lawyer (Alston & Bird and Waste Management, Inc.), and teacher (Paideia School). And I have had the good fortune of forty years of marriage with Craig Cleland. In retirement, I'm pursuing many interests, including service on the board of the Atlanta Master Chorale, political involvement, knitting, and book clubs. Craig and I live in the Druid Hills/Fernbank area with our Basset Hound, Peaches. Our children, Lucy (27) and Henry (24) live in Boston and Denver now, but they were baptized here and grew up with the support of many All Saints' children's and youth programs and steadfast adults.