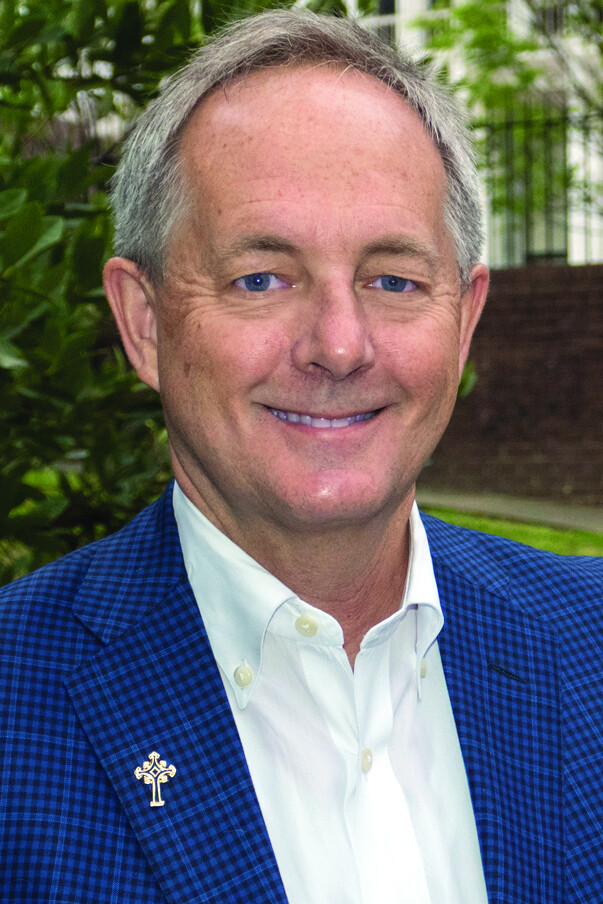 Bert Clark
All Saints' member since 1985
I've been very fortunate to have many opportunities to serve (and grow) at All Saints' since joining in 1985. I've served as a lector, taught several Sunday School classes, served on a couple of clergy search and planning committees, served previously on the vestry, and currently chair a committee seeking to increase our planned giving. Cathy and I just recently returned from the All Saints' pilgrimage to Israel and Jordan, an amazing trip that was one of the most impactful spiritual experiences of my life.
Strengths and skills I will bring to the vestry:
I have a strong interest in strategic, long-term planning, as well as the fundraising that is necessary to make those strategies come to fruition. I have served on the boards of several institutions, including the Woodruff Arts Center, the High Museum of Art, and my alma mater Berry College; I also recently joined the board of the Community Foundation for Greater Atlanta. My work as a financial advisor provides the opportunity to apply that same long-range outlook to my clients' financial and estate planning. I look forward to serving on the vestry during this exciting period of All Saints' history.
Bert would also like you to know:
My family is my greatest treasure! Cathy and I were married at All Saints' and we have three children: Ben (25), works for a non-profit in Tucson, Arizona; Matthew (23), is a financial advisor in Atlanta; and Julia (19) is a freshman at NYU. All of our children were baptized and confirmed here, and participated in the choir, pilgrimage, and other activities. I enjoy any activity that gets me outdoors, especially golf.