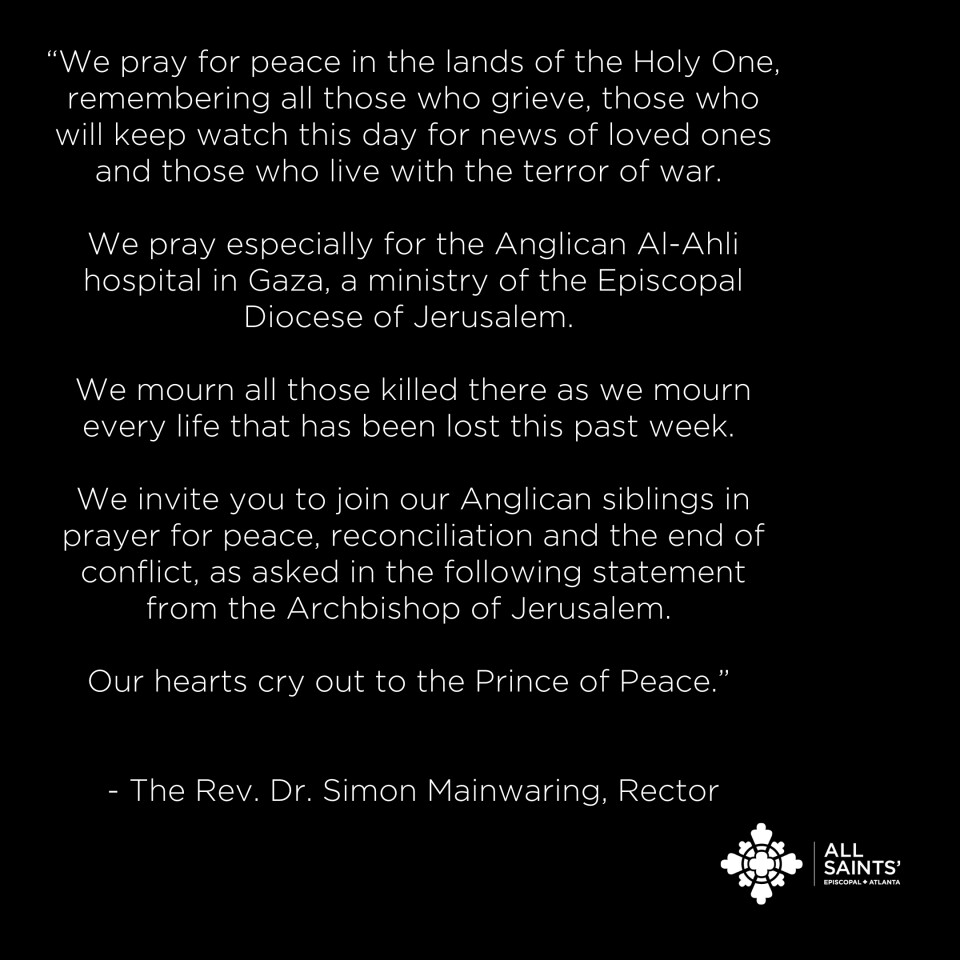 "We pray for peace in the lands of the Holy One, remembering all those who grieve, those who will keep watch this day for news of loved ones and those who live with the terror of war.
We pray especially for the Anglican Al-Ahli hospital in Gaza, a ministry of the Episcopal Diocese of Jerusalem.

We mourn all those killed there as we mourn every life that has been lost this past week.
We invite you to join our Anglican siblings in prayer for peace, reconciliation and the end of conflict, as asked in the following statement from the Archbishop of Jerusalem.
Our hearts cry out to the Prince of Peace."