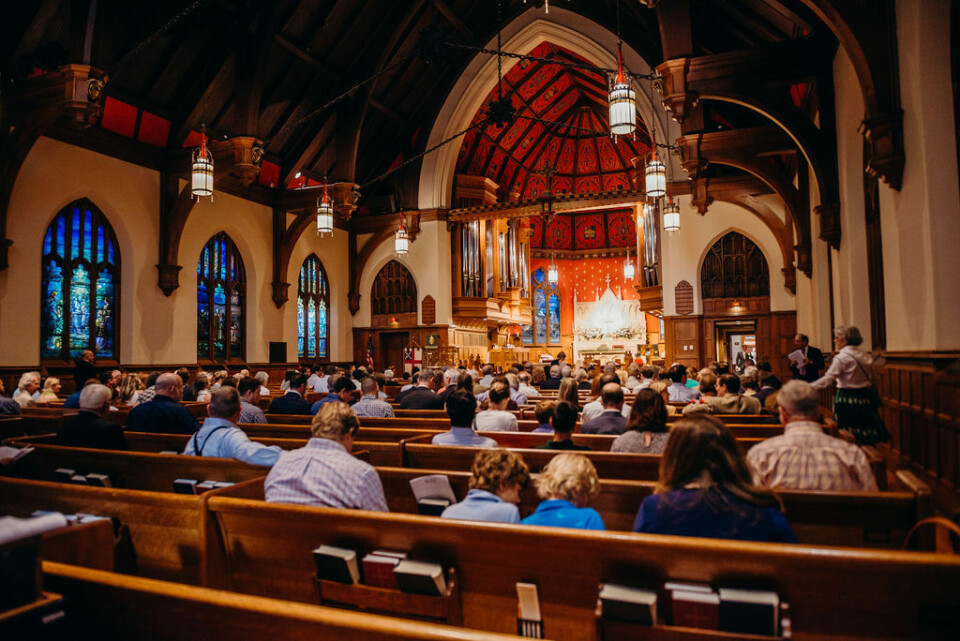 Dear saints,
We're very excited to worship together in the church and Ellis Hall again! Please read the following information carefully because a few things have changed.
New Worship Schedule
Starting this Sunday, May 30, we'll begin our new worship schedule:
8:00 a.m.: Outdoor worship in Kennedy Courtyard
9:00 a.m.: Indoor worship in the church* and Ellis Hall
11:15 a.m.: Indoor worship in the church and Ellis Hall
*The 9:00 a.m. service in the church will be livestreamed to our website and Facebook page.
Registration Process
We'll largely use the same registration process we've been using with one important change: we now collect registrations by household or pod, which is why the limit is set at one. After you select the service you'd like to attend, the next screen will ask for the number of people in your household or pod.
Registration for Sunday, May 30 opens today (Monday, May 24) at 8:00 a.m. and will close at 12:00 p.m. (noon) on Friday, May 28.


Register for in-person worship on Sunday, May 30
COVID-19 Protocols
As Simon wrote in a letter to the parish last week, we will continue to follow diocesan protocols and retain various precautions designed to keep us all safe:
Masks will be required on the block, both indoors and outdoors.
The church, chapel and Ellis Hall will have pods marked so that we can maintain six-feet of distance between people of different households or pods.
Attendance at services and at any other event on the block will require registration ahead of time because of the reduced capacity of each space and the requirement to be able to carry out contact tracing if needed.
Each service will be slightly shorter than usual to allow time for our sextons to sanitize the spaces between services.
We will be able to enjoy congregational singing at the outdoor service on Sundays at 8:00 a.m.
While congregational singing won't be possible quite yet for the indoor services, we will be able to welcome back the choir who will sing the hymns while we enjoy their beautiful voices.
There will be Eucharist of one kind, which will be distributed at the altar and at other communion stations, and ushers will direct people to come forward by pod.
Online Worship
Prefer to stay online? Good news! We will livestream the 9:00 a.m. service from the church to our website and Facebook page. The recording of the service will be available to watch on-demand (at any time) after the livestream. No registration is needed for the online worship service.
Questions?
If you have questions, please contact Jill Gossett, Director of Parish Life, at .

Peace,
All Saints' Staff and Clergy