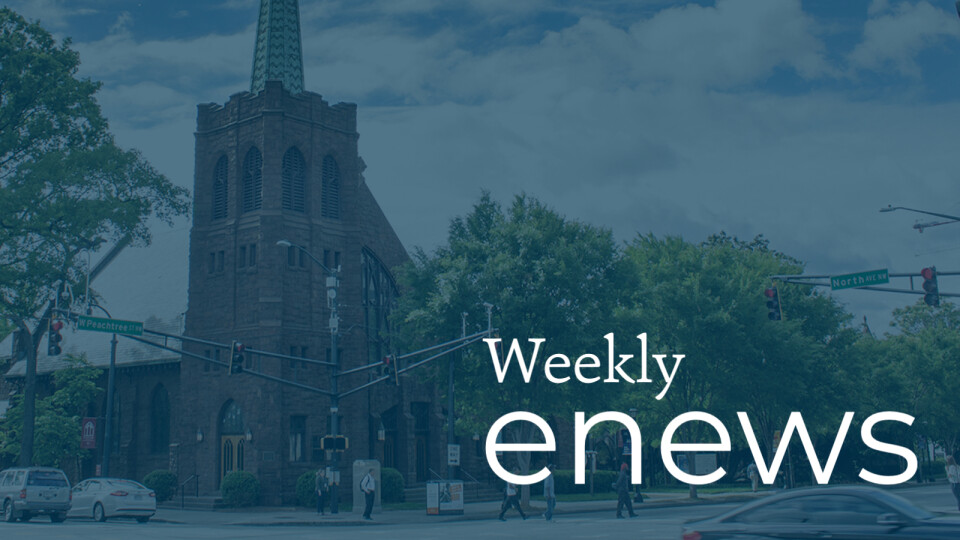 Dear saints,
This weekend around 200 of us will descend upon the unsuspecting populace of Hendersonville, N.C. for All Saints' 41st annual parish weekend at Kanuga Conference Center. For those who can remember Kanuga weekends of years gone by, yes we will still have a scavenger hunt, attempt to mislay some of the youth in the corn maze, witness an otherwise dignified assortment of adults lose to a gaggle of kids in a kickball game and spend many a lazy hour on the rocking chairs overlooking the lake. Some things don't change.
Kanuga has been a spiritual home for this church ever since my beloved predecessor, Harry Pritchett, said, "Why don't we give that a try?" And we are... still trying.
Kanuga is just one of the great array of All Saints' traditions that I have come to love and cherish over the years. Traditions help bind us to our past. Through them we are reminded that we tread our way upon a path that others have traveled before us. It is much like the beautiful sentiment of the Latin: Lex orandi, Lex credendi. That literally means: the law of prayer is the law of belief, or put more succinctly, "Praying shapes believing." We are formed by what we keep on doing.
Playing shapes belonging. The traditions we enjoy in this place, the stuff of our parish life, is how we play together as a church. We need to find joy in one another. We need to laugh together, sometimes at and with each other. It is as my college girlfriend offered to me as parting advice before I left the country to take up a missionary call: "Don't take yourself too seriously." She was right. And although I might still fail taking that advice, I am still trying.
So, why not give something a try that might bring a lightness to your spirit? Like that wonderful saying Gregory Boyle SJ offers to former gang members in his care and all of us alike: "God is too busy taking delight in us to have time to be disappointed." Take delight in the world! There is so much to be delighted in. And when you find your joy, bring it as a gift to the people that love you on your best and on your worst days. Let us lay it on the altar together—a church of God's great delighting!
Peace,
Simon+