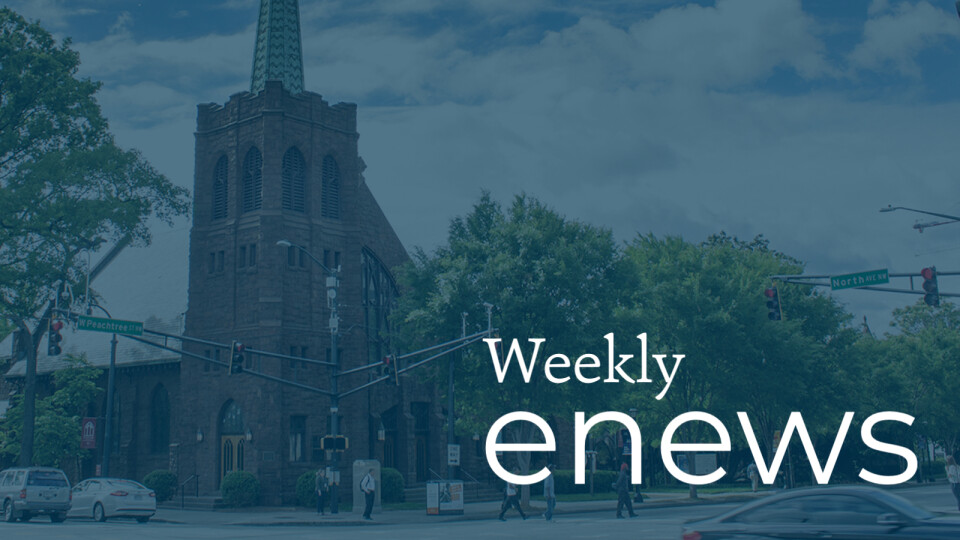 Dear saints,


Nothing unearths hidden treasures like transition! I'm discovering gems tucked away in prior times as I prepare for an unexpected residential move in a few short weeks. An unused kit for dying Easter eggs recently set me grinning, recalling childhood moments hovering over fizzling tablets, infusing vibrant colors into vinegar water. Hard-boiled beauties, bobbing up and down on their path of transformation to rainbow brilliance—speckled with dashes of crayon dots—mesmerized me with simple grace, awakening my imagination to the miracle of new life. Film aficionado and gaming friends could chuckle at my slowness tuning in to "Easter eggs." Such savvy ones have lifted up subtle yet visible secrets (tucked away in plain sight) for decades, daring the willing to seek and celebrate. I count myself blessed lately to be glimpsing signs of Resurrection, amid a year of tremendous global turmoil! Isn't it just like the Risen One, to appear when and where we least expect, surprising us into receptivity, renewing human community with love's promise?
Signs of Easter that lately have me rejoicing in the comfort of the Resurrection
:
A productive and playful collaborator, Tracey Sage skillfully wields her set of plastic puppet hands (and you WILL want to see for yourself).
Stylish grit and signature grace of All Saints' women multiply connections and nourish souls within and beyond Atlanta, Georgia.
No one makes the Kenan Memorial Organ's zimbelstern sparkle quite like the magnificent David Brensinger!
After a three year hiatus, All Saints' youth soon will embark on an international summer pilgrimage to Greece (please hold us in your prayers).
St. Helena's Hellfire Pepper Jelly makes its long-awaited Covid comeback in 2022 (and you don't dare miss out).
I discovered my soon-to-be carriage house tucked away in a lush garden, adjacent to an Orthodox church and down the block from a neighboring Episcopal community, a mere ten days after receiving my landlord's unexpected news of my lease termination (and through my very own hunt and peck miracle involving Zillow's local rental map).
Whatever signs of Resurrection we glimpse and however surprising, may we rejoice in new life that transforms us for love's sake.
Peace,
Sarah+