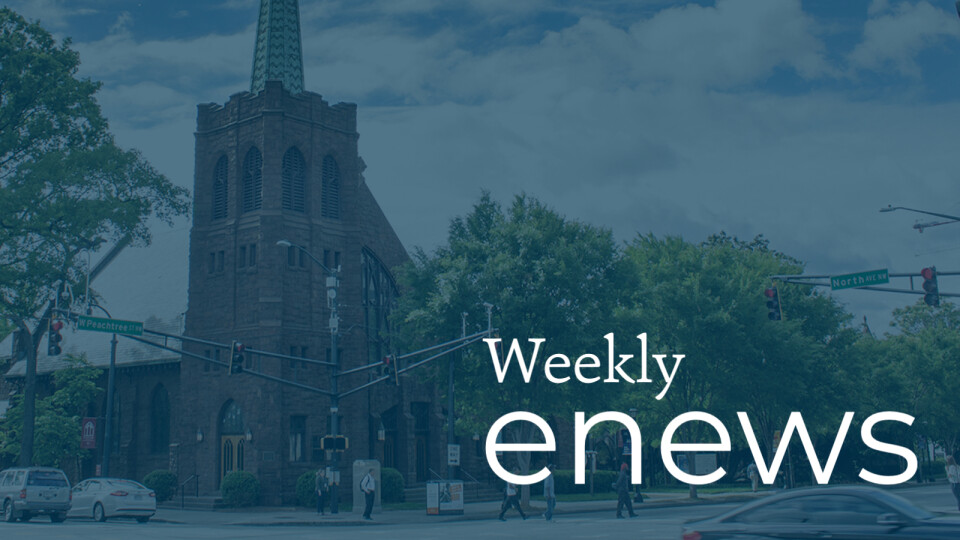 Dear saints,
We are excited to celebrate the Day of Pentecost with you on Sunday. You might call Pentecost the birthday of the church, because we honor the gift of the Holy Spirit, and the ways God sends us out to be instruments of love, justice, and compassion in the world. Here's one way to think about it: God is passionate about restoring and reconciling all creation, and the Holy Spirit empowers us to participate in that mission. The Church does its best work when we are aligned with God's project, the Holy Spirit sends and empowers us to do that work, and this is the day when we celebrate her arrival. Hence: Pentecost is the birthday of the church.
Pentecost is a major feast for us, with flowing banners, a birthday cake reception in the courtyard, and an invitation to wear red, which is the liturgical color associated with the Holy Spirit. I have a friend who wears Chuck Taylor All Stars (with painted flames) on Pentecost. If anyone can top that, your reward will be great in heaven.
To give you a teaser for the sermon, I'm going to explore why the Holy Spirit matters. Catherine LaCugna gets it right in her book God For Us, writing:
The Holy Spirit and the Doctrine of the Trinity "[Are] ultimately practical doctrine[s] with radical consequences for Christian life… God is not an impersonal substance… nor a being whose primary love is self-love. The God…who is immune to our suffering, does not exist. The God too hidden for us to know, or too powerful to evoke anything but fear, does not exist. The God who watches us from a distance as an uninvolved impartial observer, does not exist. The God conceived as a self-enclosed exclusively self-related triad of persons does not exist. The God who keeps a ledger of our sins and failings, the divine policeman, does not exist. These are all false gods, fantasies of the imagination that has allowed itself to become detached from the rule of God's life disclosed in Jesus Christ. What we believe about God must match what is revealed of God in scripture: God watches over the widow and the poor, God makes the rains fall on just and unjust alike, God welcomes the stranger and embraces the enemy."
In other words, God cares about your actual life, and we have work to do. Happy birthday, Church!
Peace,
Andy+