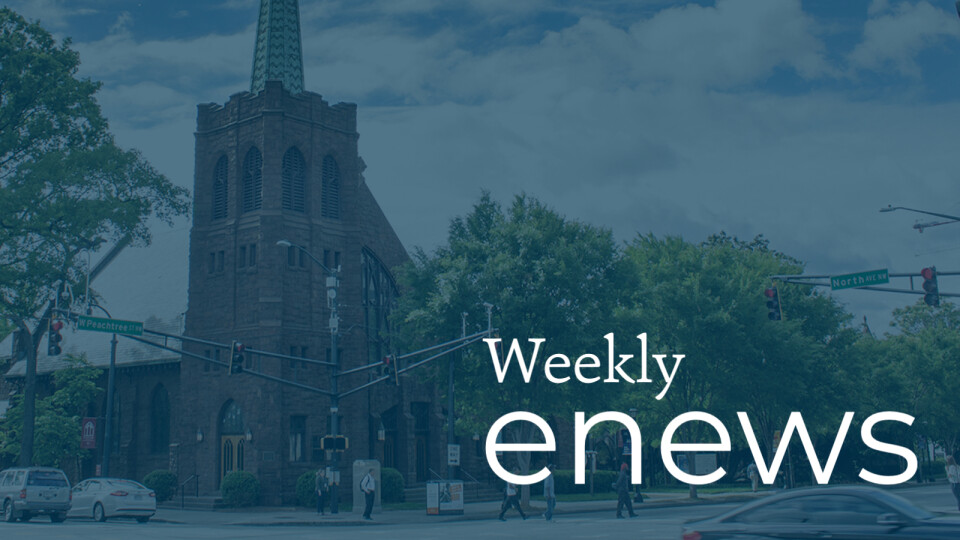 Dear saints,
"Look for the helpers. You can always find people who are helping." - Fred Rogers
My appreciation has deepened for the gentle helpers who always seem close at hand at All Saints'. These understated heroes are often working on the periphery, quietly upholding rhythms of life that simply wouldn't be possible without their faithful ministry. Such staff sustain our ability to respond in love to the regular opportunities the Holy Spirit orchestrates on this beloved block. One of the newest members of this steady team is Joseph Brantley, who serves as facilities assistant to Maurice Reddick.
I recently had the privilege of learning more about Joseph's story, as he described his original arrival in Atlanta five years ago. The Holy Spirit led Joseph to look for helpers in this city and that journey of faith brought him to Covenant Community. Joseph is one of the Men of Hope who have graduated from Covenant's residential program. And his recent promotion to full-time facilities staff now means his gracious energy and kind spirit will be available to aid us all. This summer, I hope you will take an opportune moment to know Joseph better, along with the other valued support staff members at All Saints', especially if you haven't seen them in a while.
Whether you talk sports (Joseph's memories of a Covenant outing to Atlanta United will be a highlight!), seek out Joseph's perspective on Stephen Spielberg, learn about his love of landscapes, or hear stories of his college-age daughter, Jazmin, and his wife, Tanika, you'll find Joseph to be one of those gracious helpers that Fred Rogers taught us to look for gratefully.
Rejoicing in connections inspired by the Holy Spirit, who dwells in each of us,
---