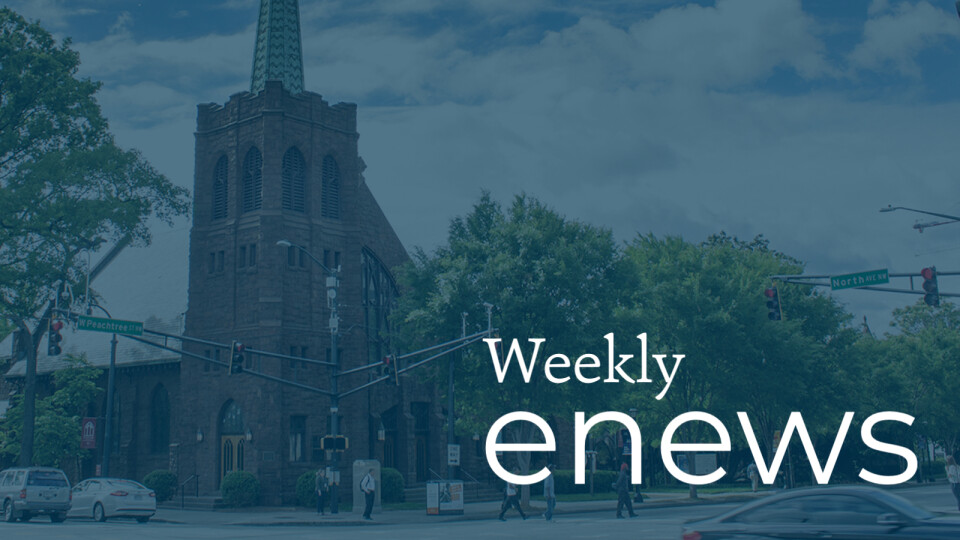 Dear saints,
Several years ago All Saints' made a decision to invest in the future of the church by laying aside a portion of the money raised in the last capital campaign for young adult ministry. In the midst of all of the competing priorities of a vibrant church like ours, to have chosen to commit to the lives of young adults in that way was an important statement about the wish for this church to be a source of life for the generations to come.
In 2019, Sarah Stewart joined us as associate rector for young adults and innovation. Her gifts in this community have been rich and varied, creating networks of young adults to grow in relationship, build programmatic structure, and nurture leadership in young adult ministries within and beyond the parish. She is an adept leader and an attentive and grace-filled pastor, a truth many of you will have experienced first-hand through her pastoral care work and the attentiveness she offers to everyone she meets. Sarah is very thoroughly a parish priest, and while I am very sad to share here that she will soon be leaving us, it also feels right that someone of her gifts for parish leadership now has the opportunity to offer those gifts as a rector back in California where Sarah and her family have their roots. You'll be able to read below a note from Sarah to the parish.
I will be sharing future plans for young adult ministries over the coming weeks and would welcome any insights you may wish to share. Sarah's final Sunday at All Saints' will be August 21 when there will be an opportunity for us say a fond farewell. In the meantime please do join me in thanking Sarah for her ministry among us.
---