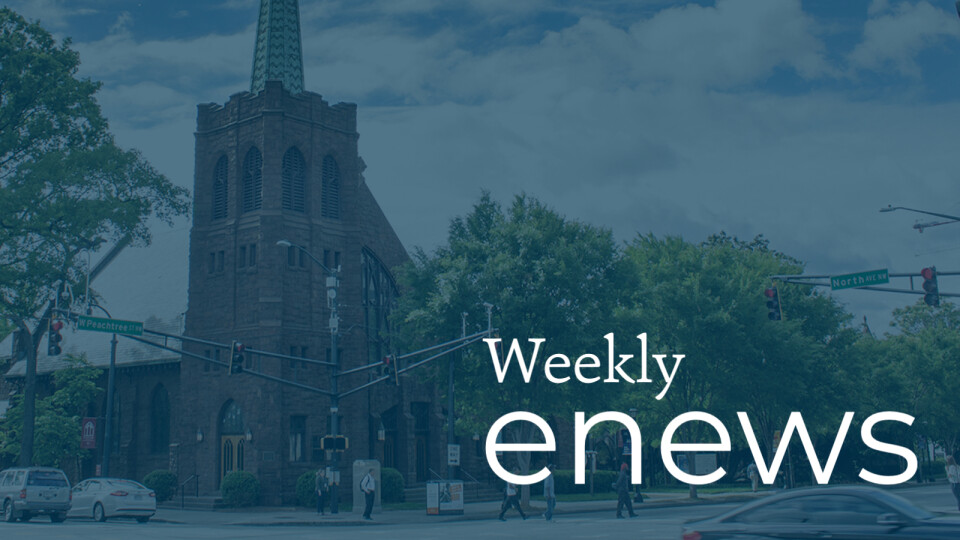 Dear saints,
I will miss you all this weekend as we are heading to Washington DC for a mini-break and a look at some colleges. It only seems like a brief while ago that the Mainwaring clan arrived in Atlanta with three much younger looking children in tow. Time has flown by, and my sabbatical this summer will mark six years as rector at All Saints'. Where did the time go?
One of the gifts of the church is that it helps us all mark time somewhat differently to the rest of our lives. Next week we will make the transition from the thunderous voice from the heavens in the transfiguration of Jesus on the mountain to the quiet stillness of Lent, beginning on Ash Wednesday. We will be encouraged to pause from our outward gaze at the glory of God made manifest in the world and look inward at the nature of our intentions for life. The rhythms of the church help ground us in deeper places than our own sometimes bewilderment that more chronology has passed than we had thought and reminds us that in the final analysis we belong to eternity.
As the old prayer goes, 'O Lord, our times are in your hands', and in one another's hands when we choose to walk life's way in community. I cannot think of better company to be in to mark and make the most of time than with the saints here in Midtown. See you soon.

Peace,