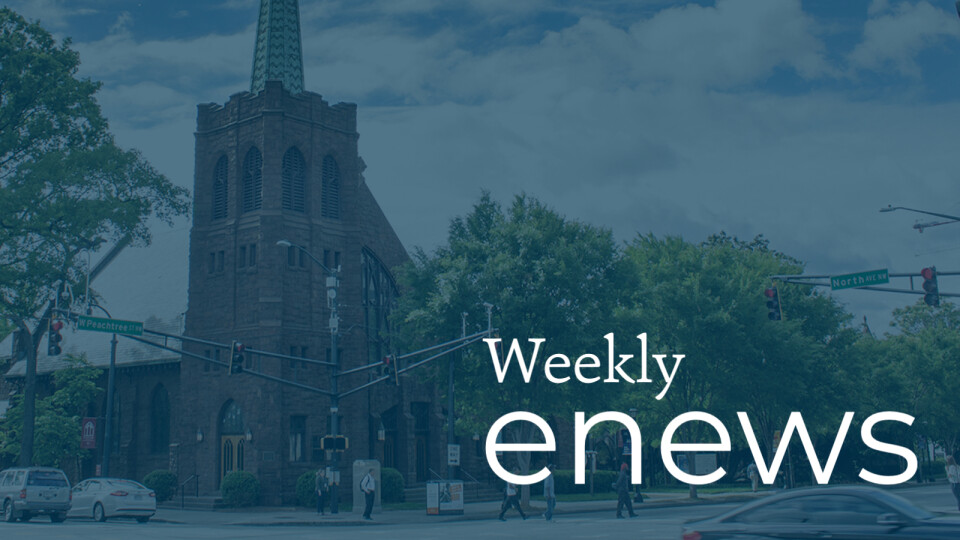 Dear saints,
This Sunday will be one for the books! We'll celebrate all of God's ministries that take place here with a festive procession of banners. We'll sing old favorites, like "For All the Saints" and pray God's blessing on backpacks, briefcases and keys—symbols that we are returning to the program year.
We will also reflect on the ministry of reconciliation as we reach the peak of Joseph's story in Genesis. In that narrative, Joseph is reunited with his brothers after they treated him horribly—he responds with care and grace. This is an invitation to wonder together how God invites each of us to be instruments of reconciliation, wrestling with the complexities of forgiveness, accountability and restoration to new life.
And then we'll head to our "Back to the Block" party. There will be home-smoked BBQ, live jazz, games for all ages, tables for quiet conversation and an opportunity to connect with members of this incredible community. You might consider casual picnic attire for the outdoor activities and know that we will have plenty of air-conditioned spaces with cool drinks at the ready!
We're throwing this party to celebrate the joy of Christian community, as Psalm 133 reminds us: "How very good and pleasant it is when kindred live together in unity!" See you on Sunday!
Blessings,
Andy+