All Church
Thursday, October 28 from 6:00-9:00 p.m. in Ellis Hall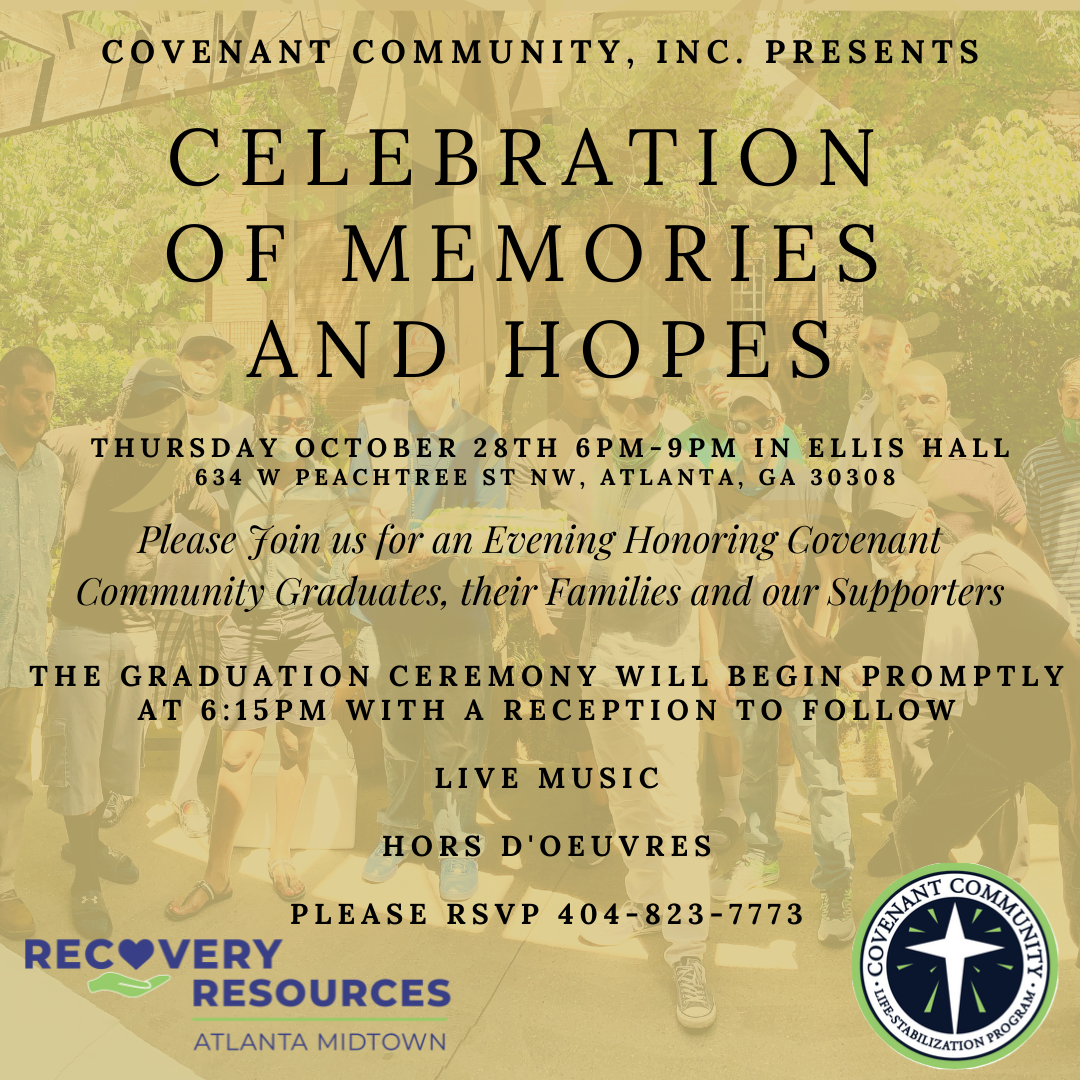 Please join our friends at Covenant Community to honor and celebrate the graduates and their families and supporters. There will be live music and hors d'oevres!
Covenant Community is one of our four core ministries and offers a life-stabilization residential program for men experiencing homelessness and recovering from substance use disorder.
Please call 404-823-7773 to RSVP for this event.