Adults
Wednesday, September 15 from 7:00-8:00 p.m. in Kennedy Courtyard and on Zoom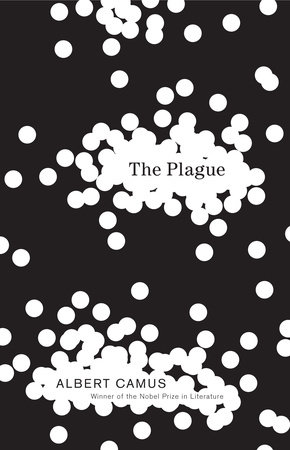 Novel Theology meets monthly to discuss how literature lends shape to our understanding of ideas like love, compassion, forgiveness, redemption. In other words, those markers we encounter in following Christ.
September's novel is The Plague by Albert Camus, which tells the story from the point of view of a narrator of a plague sweeping the French Algerian city of Oran. Our facilitator will be Clark Lemons.
We'll meet outside in Kennedy Courtyard and on Zoom. Please sign up for the Novel Theology email list to get the latest updates.
Sign up for the Novel Theology email list
2021-2022 Reading List:
September 15, 2021: The Plague by Albert Camus, facilitated by Clark Lemons
October 20, 2021: Tinker, Tailor, Soldier, Spy by John Le Carré, facilitated by James Gibson
November 17, 2021: The Four Winds by Kristin Hannah, facilitated by Simon Mainwaring
January 19, 2022: Unsheltered by Barbara Kingsolver, facilitated by Ed Wooller
February 16, 2022: The Nickel Boys by Colson Whitehead, facilitated by Laura Trott
March 16, 2022: Till We Have Faces by C.S. Lewis, facilitated by Emilie Hitron
April 20, 2022: The Secret Chord by Geraldine Brooks, facilitated by Sarah Edman
May 18, 2022: Where the Crawdads Sing by Delia Owens, facilitated by Amelia Harmon