AdultsAll Church
Socialize with saints in your neighborhood!
Our Neighborhood Connections Groups invite everyone to engage in fun, social activities with saints who live nearby (in COVID-appropriate ways). Group members might organize activities such as sharing a cup of coffee on a porch, taking a cooking class over Zoom, or going for a walk or hike together.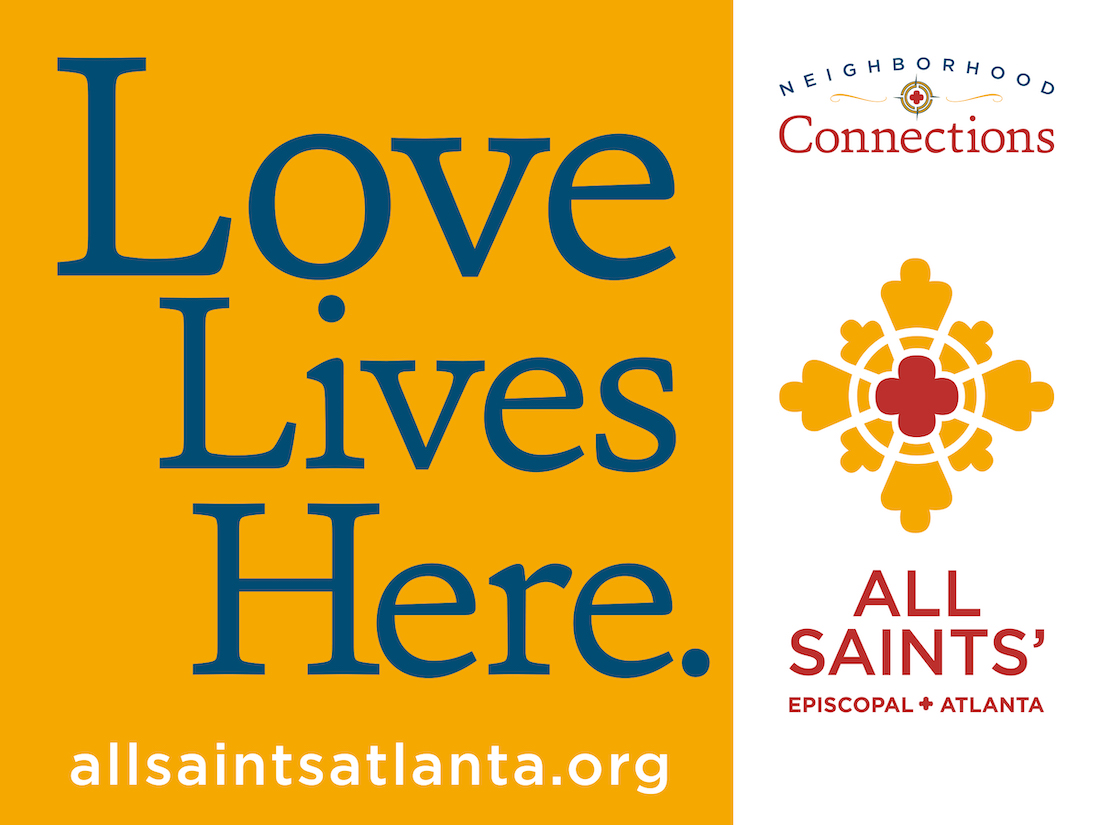 Each neighborhood group will have a volunteer coordinator to help organize activities based on the interests of those participating. If you are interested in serving as a coordinator, please contact Jill Gossett, Director of Parish Life, at jgossett@allsaintsatlanta.org.
To join a Neighborhood Connections Group, please click here to sign up or complete the form below.
After you sign up, we'll send you a free "Love Lives Here" yard sign (larger photo)!