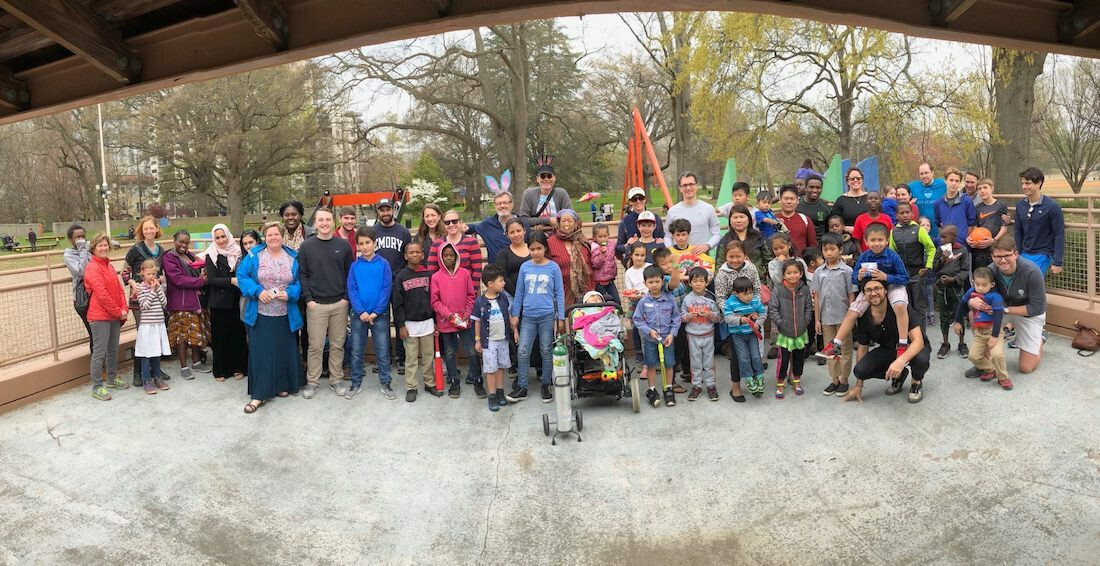 Join our Refugee Ministries program for three upcoming opportunities for fellowship this spring:
Saturday, April 23 from 11:00 a.m. to 1:00 p.m.: Annual Picnic in Clarkston
Bring a family to play games and have fun outside.
Wednesday, April 27 from 5:00 to 7:00 p.m.: Last Wednesday Night Supper at All Saints'
Enjoy dinner and conversation with our three Iranian American families.
Saturday, May 14 from 6:00 to 8:00 p.m.: Community Dinner at Refuge Coffee in Clarkston
Bring a family to have a lovely and fun outside dinner.
Questions? Please contact Louisa Merchant, Director of Refugee Ministries, at .