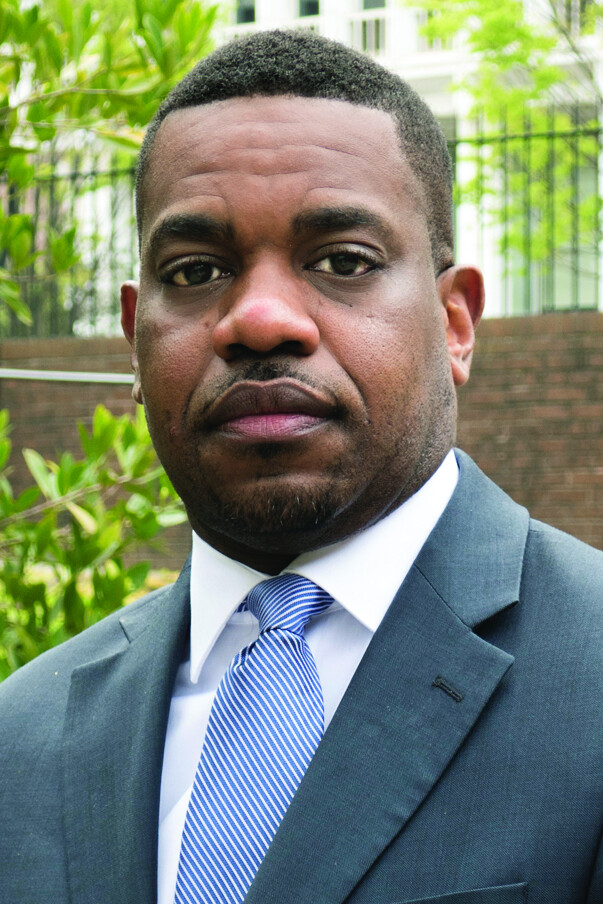 Dante Hudson
All Saints' member 2016
I currently serve as a Eucharistic Minister, Lector, and Usher with Anderson's Army. I also participate in the All Saints' Talents Roundtable. Previously, I have served on the Parish Picnic Committee and the Washington, D.C. Pilgrimage Committee. I attend Wednesday Night Supper regularly.
Strengths and skills I will bring to the vestry:
I am a quintessential ISTJ. I tend to focus on facts and details and make decisions based on logic and reason. More importantly, I love the Episcopal Church and this parish. I feel indebted to the church for helping me through the very difficult time of coming out as a gay man. I will bring this great sense of gratitude and a duty to serve to the vestry.
Dante would also like you to know:
I am a native of Millersville, Maryland. I am a graduate of Morehouse College, and an Ellen R. Jordan graduate of the University of Georgia School of Law. I have previously served in AmeriCorps and on the staff of Hands on Atlanta. I am currently a solo practicing attorney, but I've spent the majority of my career as a public defender. I live in the Hapeville area with my two children: Walker (Labrador Retriever), and Pippa (Miniature Pincher). In an ideal world, I would spend all of my time playing golf or sitting on the beach. I have a strong interest in historic preservation.