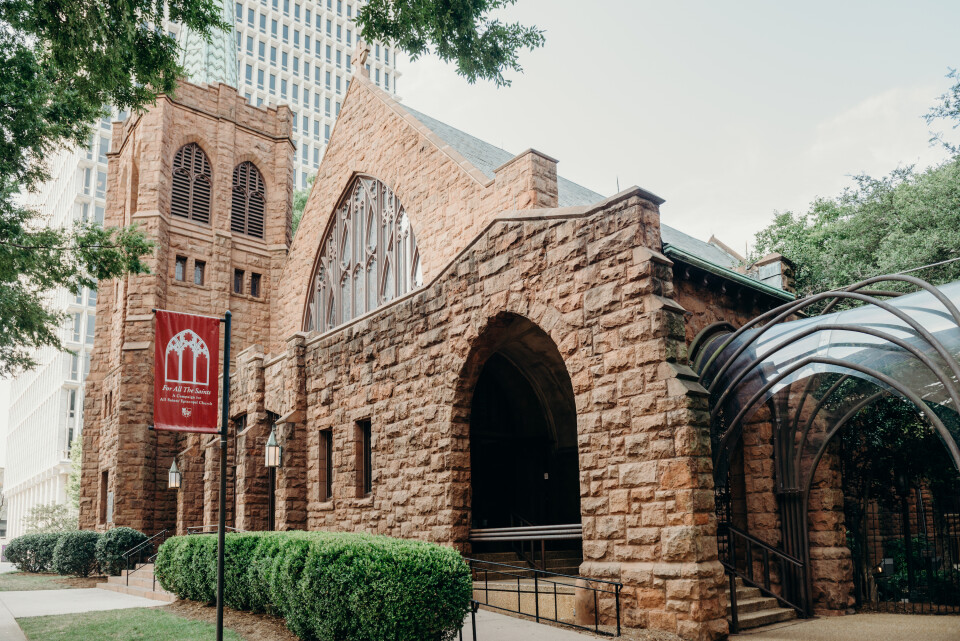 Dear friends,
After months of wondering when the light would appear on the horizon, the immense vaccination effort we are seeing roll out across the country is gradually helping us return to life as we had known it. For some of us in the parish, getting the vaccine was something you were able to benefit from months ago. For others of us, including the families of the nearly 500 children and youth who call All Saints' home, the wait for the vaccine continues. Some might be hesitant about the vaccine and others might remain cautious around others even if they are vaccinated. We are not all in the same place with regards to the pandemic, yet we are all part of the same church and we are called to be one body in Christ, living in a holy kind of solidarity with one another.
It is in that spirit of solidarity that the Bishop of the Diocese of Atlanta has issued revised Covid-19 protocols, a version of which your vestry voted on this week with guidance from our public health task force. In those protocols, Bishop Wright invites us to be mindful of parts of our community where vaccination rates are much lower than others, and of individuals who remain unprotected and otherwise vulnerable to this virus.
Consequently, as we prepare to move indoors for worship and other activities at the end of this month, we do so in accordance with diocesan protocols and retain various precautions designed to keep us all safe:
Masks will be required on the block, both indoors and outdoors.
The church, chapel and Ellis Hall will have pods marked so that we can maintain six-feet of distance between people of different households.
Attendance at services and at any other event on the block will require registration ahead of time because of the reduced capacity of each space and the requirement to be able to carry out contact tracing if needed.
Each service will be slightly shorter than usual to allow time for our sextons to sanitize the spaces between services.
We will continue with an outdoor service on Sundays at 8:00 a.m., and at that service we will be able to enjoy congregational singing again.
While congregational singing won't be possible quite yet for the indoor services, we will be able to welcome back the choir who will sing the hymns while we enjoy their beautiful voices.
There will be Eucharist of one kind, which will be distributed at the altar and at other communion stations, and ushers will direct people to come forward by household pod.
Some of us will wish to continue to worship online, and we will livestream the 9:00 a.m. service from the church each Sunday and maintain our web presence as a worshipping community.
So, we are returning to our buildings and for now that will feel a little different to how it was when we were last in there in March of 2020. No doubt, there will be parts of your life where Covid-19 protocols are far more relaxed, and there are parts of society where protocols are more strict. Some churches have been worshipping indoors for some time with little to no protocols, and others have been more in line with how the Diocese of Atlanta has guided our way through this pandemic. At this point in time, these are the parameters by which we are able to worship together indoors and we gladly play our part as a parish of this diocese to work together to keep everyone safe according to the direction of our bishop.
It will be such a thrill to be able to worship with you indoors once more. I have missed your presence in the church buildings you call home so very much. We are not far from emerging out of this crisis. Let us remain together with one another in faith and love.
Peace,
Simon +
---
The new worship schedule begins Sunday, May 30:
8:00 a.m. Outdoor worship in Kennedy Courtyard
9:00 a.m. Indoor worship in the church and Ellis Hall
11:15 a.m. Indoor worship in the church and Ellis Hall
The 9:00 a.m. service in the church will be livestreamed to our website and Facebook page.
Registration process:
We will use the same registration process we've been using for in-person worship, so registration will continue to open on Mondays for the following Sundays. For example, registration opens on Monday, May 24 for in-person services on Sunday, May 30.
We'll send an email with registration link on Monday mornings (like we've been doing) or you can register on the website. If you have questions about registration, please contact Jill Gossett, Director of Parish Life, at .
---