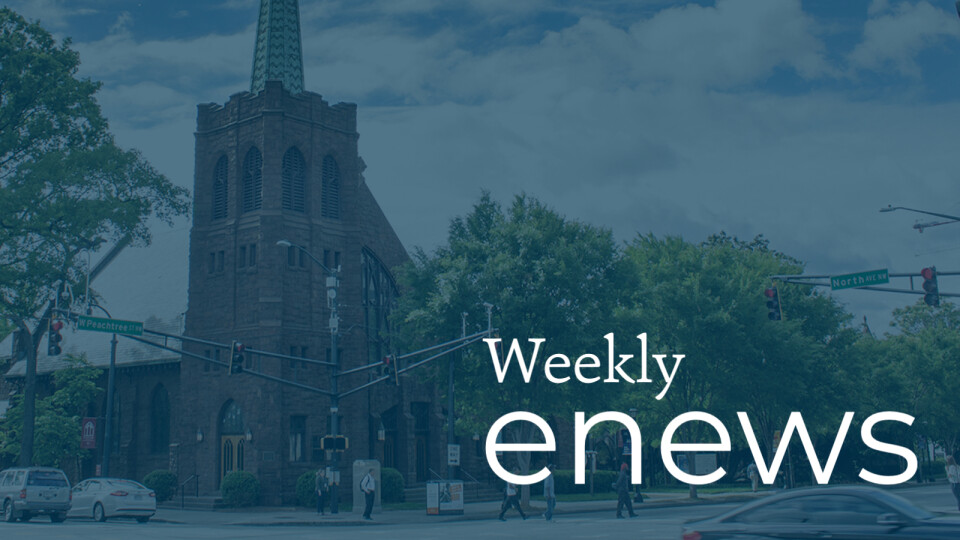 Dear saints,
Greetings from London and your fellow Anglicans from across the world, gathered as we are as members of the Compass Rose Society. These past few days, we've heard from bishops from as far afield from one another as Mexico to Kenya. None though could beat Archbishop Don Tamihere of New Zealand who showed us a Google Earth image from his side of the planet. All we could see was New Zealand and a myriad of islands in the vast blue of the Pacific Ocean. 'This is Polynesia', he said, a vastly diverse set of peoples and languages spread across thousands of miles. Archbishop Don has Mauri origins hailing from the east coast of the north island where life expectancy among the indigenous population is twelve years less than settler populations in Auckland or Christchurch. Don invited us to think about our epistemology - how we come to know what we know - and how it has been necessary for the church in his part of the world to help people reframe that basis of knowledge. To do so, he said, has been to recognize that the church has been both an instrument of colonization and oppression and an instrument of peace, justice and reconciliation.
What I heard in Don's description of his own church's context was an invitation for all us, wherever we live on the Earth, to ask how we might belong to one another given our history - however painful - alongside our present day hopes and fears. I heard a similar invitation in the testimony of two Palestinians speaking about the profound uncertainty in Gaza and Israel and the West Bank for the ordinary people who somehow now have to find a way through the day in a time of war. How might we belong to the islander peoples of Polynesia? How might we belong to all the peoples of the land of the Holy One?
I think that we begin to find our answer to that question of belonging when we meet. There is something about meeting people, something that happens when the distance between us is collapsed and we stop long enough to hear the story of one another's lives. The church is a storytelling repository, a sacred container capable of holding our hopes and our losses. Part of its vocation is to be a place where our honesty with one another can have a hopeful end. This week I have seen the power of witness, of listening well to others' lives. God is in the between places, dwelling where we might so easily miss the divine presence. I wonder how your life and my life might learn to listen to others' stories, others' accounts of who we have been to one another and how we now might choose to live together now in fuller knowledge of those stories? I wonder what changes when we become one another's epistemology?
However it is you are learning to listen, I pray that you will trust that God will be in the midst of that listening - the God we find in the gaps, longing to make us whole.
Peace,
Simon+