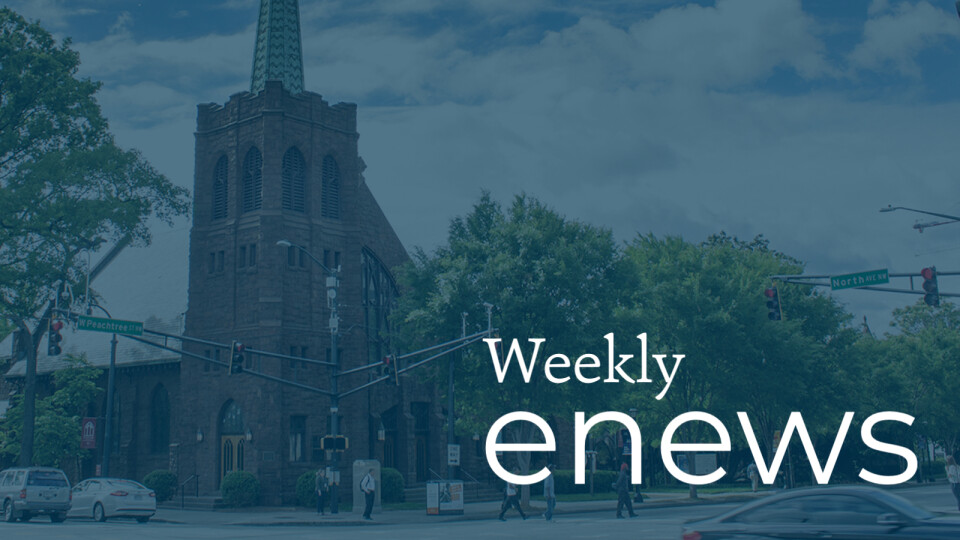 Dear saints,
In two weeks this Sunday, as the Holy Spirit comes down on Pentecost, that evening I will go up via Hartsfield-Jackson on a plane to Delhi to begin three months of sabbatical. It is a multi-country adventure that our family is immensely grateful to be able to take.
In anticipation of all that is to come, I have already saved a date in Ellis Hall on my return to share with you some images and reflections on what we will see. I promise to limit my enthusiasm to the slideshow. This will be hard because there will be so much to look back on!
We might say the same about any given year at All Saints'. Where do you start to capture it all? During this Sunday's Annual Parish Meeting, we will give it a try. There will be an annual report to peruse and a chance to hear from me, the wardens and treasurer, and our own Ellen Hayes, Director of Stewardship and Development. We'll look back in order to step forward. This is a tried and true approach to the walk of faith.
We will also look back on some staff members' years of service: Maurice Reddick, Lori Guarisco, and Katie Presley. Between the three of them, they have served this church for more than three decades. This week, the staff have been sharing stories of what these faithful people mean to them. Many of you will have your own stories to share. Such is the stuff of life when it is lived well with others.
A time for everything. A time to look back. A time to reach forward. Come and share your time with us here this Sunday.