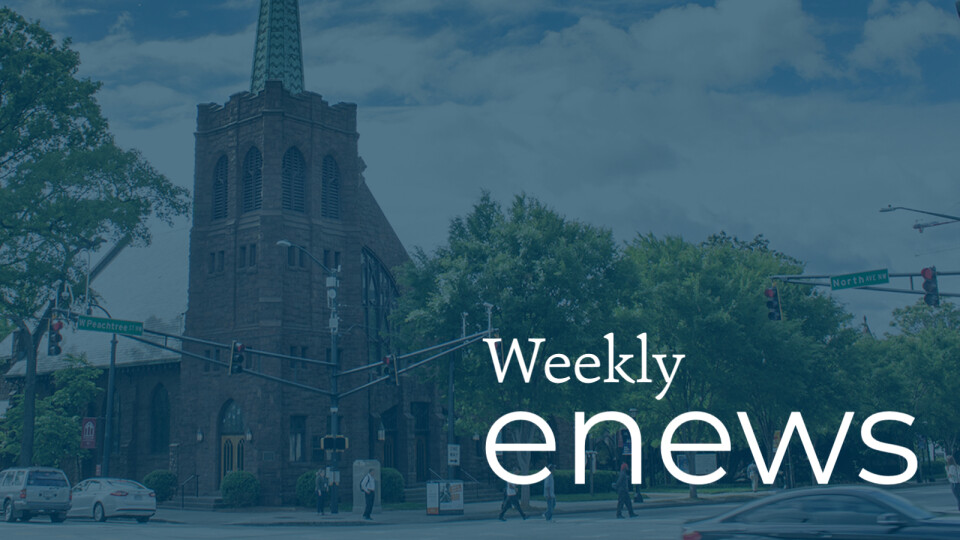 Dear saints,
On Sunday we begin the first of five weeks encountering the theme of bread in John's gospel, beginning with the feeding of the multitudes.
Unlike the other gospels, John's does not contain an account of Jesus' Last Supper. Instead, he weaves images of bread and wine, vines and branches throughout his narrative, as he seeks to form in us a "eucharistic vision" for all of life.
This theology is enshrined in the floor of the Church of the Multiplication in Tabgha, on the shore of the Sea of Galilee in the Holy Land. There you will find a mosaic of two fish and four loaves — not five as you might expect. In short, we are the fifth loaf.
How have you fed on the bread of life this summer? Where is God calling you to be that bread for others? Whether you are home or away, I invite you to worship with us in-person or online this Sunday as we re-member the Body of Christ once again, gathered and scattered for love's own sake.
Not only have we saved you a seat — you complete the feast. Come, taste and see that God is good!
Peace,
Zack+