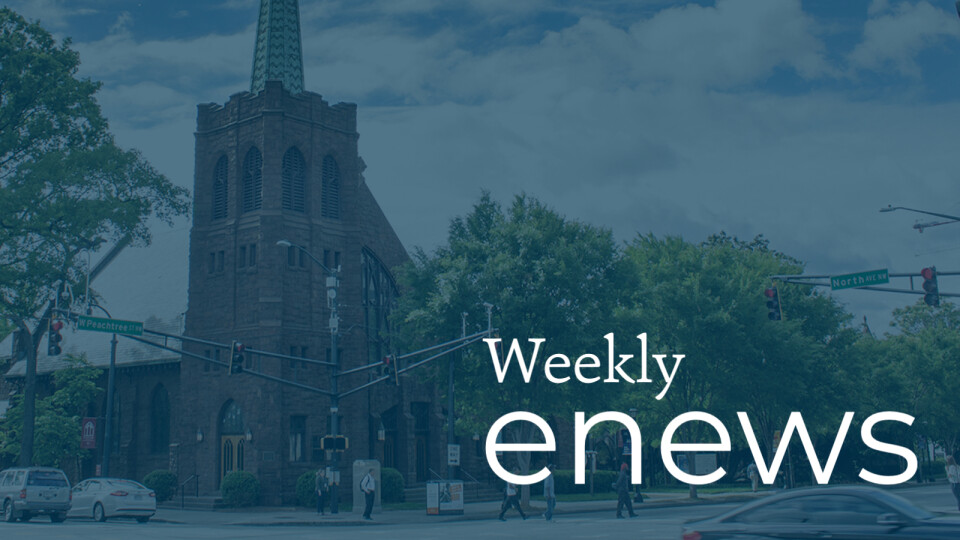 Dear saints,
During my first week at All Saints' I paid visits to the various corners of the block to see for myself the incredible work that happens here week by week. One of those bright spots was Threads boutique clothing store that seeks to clothe children with dignity. The children who visit Threads are from families we come to know through referrals and
relationships with partner agencies including our other core ministries of Midtown Assistance Center and Refugee Ministries. The afternoon I first visited Lori Guarisco and her band of volunteers everyone looked a little tired but delighted. They had just finished working with a big group of families who were there getting set up for a new school year. In their hands those families carried bundles of light and love gifted from you, this parish, to them, via Threads. It was clear that the busy afternoon had touched the lives of the volunteers as much as it had touched the families they had met and cared for that day. Such is the gift of Threads.
I share that story today because at the end of June this year, we will say farewell to Lori

Guarisco

as she ends 17 years of service to All Saints' as the Threads Coordinator. Anyone at All Saints' who has had a chance to spend time with Lori will know how deeply impactful she has been in this place. Lori has been such a loving and effective bridge-builder between this parish community and a myriad of partners, families, vendors and even local media. Light and warmth and love come easily for Lori, and in her posture to this vital ministry at All Saints' many in this parish have learned how to love more like Jesus because of her. We are deeply grateful for all she has been and done here.
Lori will share below about this turning of the page in her life and we will all have the opportunity to give thanks for her ministry among us later this spring.

Threads will build on the foundation she has laid alongside many faithful and committed parishioners.

In the meantime, please join me in thanking Lori and giving thanks to God for the gift of these years.
Peace,
Simon+
---
A Farewell Message from Lori:
I can honestly say that for the past 17 years I have loved every minute of being in service at Threads. Right from the get-go I was welcomed with open arms and bags of socks!!! I have formed many friendships which will continue though I may be far away. Being at All Saints has certainly made me a better person and I feel grateful to be able to now take up where I left off in my creative career. I will be moving to central Mexico where I plan to do what ever the heck I want!! I will be much closer to my 3 grandchildren and plan to spend about ½ of my time with them in the San Francisco area.
---