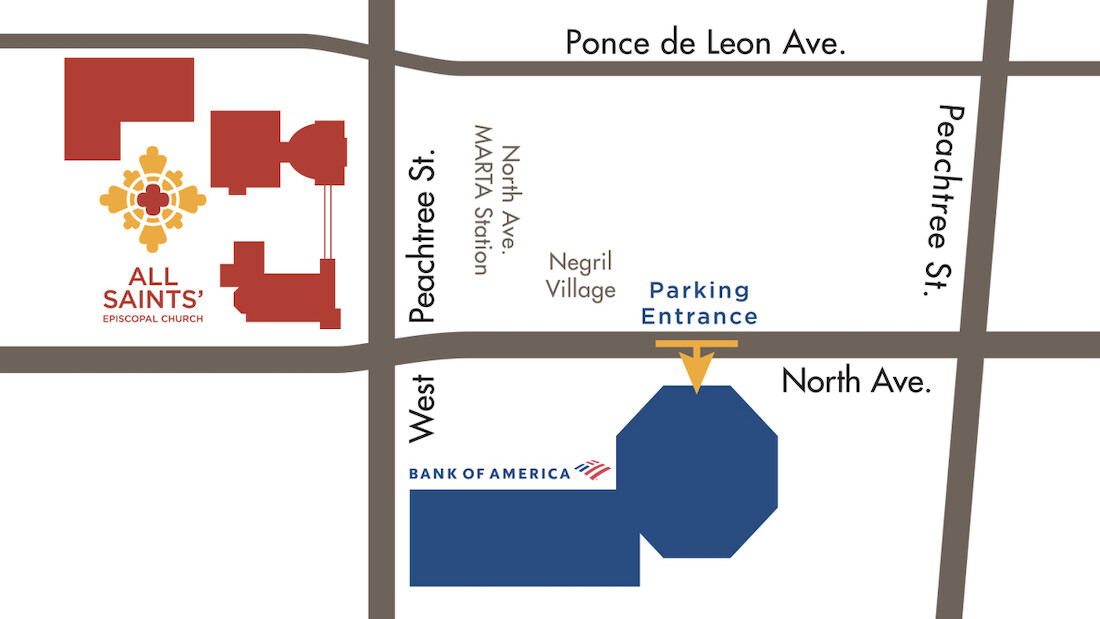 We now have additional parking spaces available at the Bank of America parking deck. This parking option is available to us on Sundays from 8:30 a.m. to 2:00 p.m.
No validation tickets are needed; the automatic gates will open for you when you pull up.
The entrance to the parking deck is off of North Avenue, across from the Negril Village restaurant.