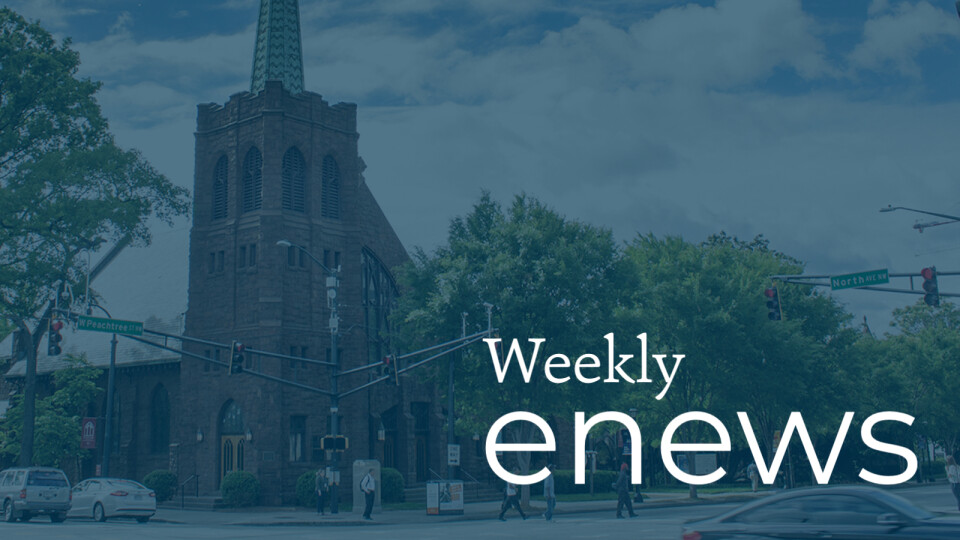 Dear saints,
Our young adults are doing something remarkable: they are inviting their friends to church. Just this week, I asked a newcomer what brought him to church, and he said, "I was looking for a Queer-friendly place that makes a difference in the neighborhood, where folks love Jesus, and where the community goes beyond small talk, delving into meaningful conversations about things that matter. One of the doctoral students in my lab (Jessalyn Rogers) offered to meet me at church a few weeks ago, and I loved it." Kudos to Jessalyn for making a specific invitation, offering to attend together, and following up!
Research shows that a personal invitation is the most effective way to bring a new person to church. According to Lifeway Christian Resources, 2% of newcomers attend for the first time because of advertising and 86% of newcomers attend for the first time because they were invited. They also found that an invitation from a lay person is six times more effective than an invitation from clergy, and 17 times more effective than any form of marketing.
Many of us are leery about talking about our faith with folks outside of church, often with the admirable desire to avoid causing offense. But the research shows that most unchurched folks are open to conversations about faith with friends. Lifeway found that 79% of unchurched folks would not mind hearing about faith from a friend, and 51% would attend church if invited by a friend. I wonder: how might you tell others about your experience of God in ways that would translate for your friends? It might make for a fascinating conversation over dinner.
If you think back to your first Sunday at All Saints', what brought you here? What has kept you coming back, in some cases, for decades? How has this community made a difference in your life? If we take seriously the promises of God, this news is too good NOT to share. The joy of this Christian community is so palpable and profound, I believe the Holy Spirit will touch our lives every time we gather. Our young adults are bravely showing us the power of a personal invitation. How might we join them in sharing God's ridiculously good news with our family, friends, and neighbors?
Blessings,
Andy+