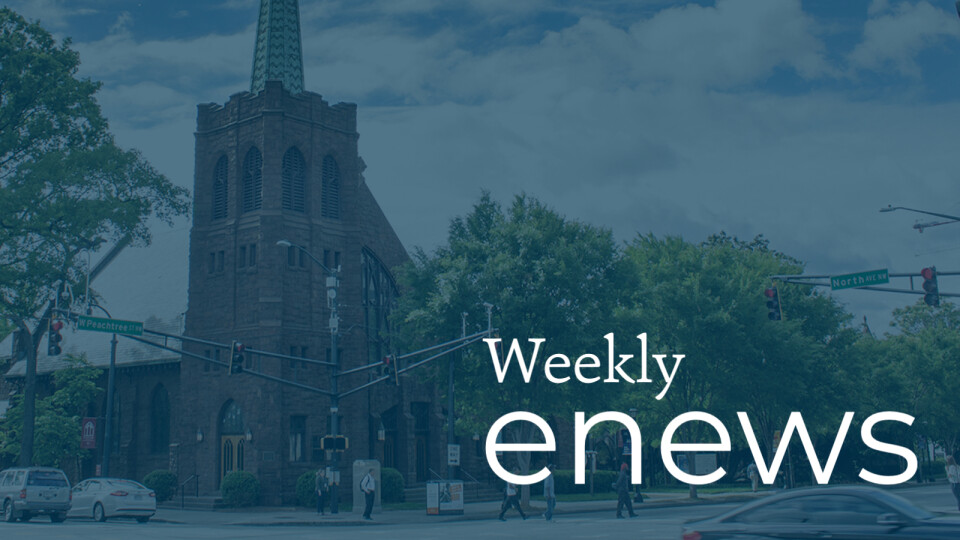 This Sunday as we celebrate getting back to the block with a grand old party in the courtyard, we will begin our worship with the procession of banners celebrating the many ministries of this church. I cannot think of a better way for us to begin a new program year together, extending the invitation to one another to serve God in and through this place.
Accompanying this yearly tradition is a new brochure offering a guide to all things All Saints' this year.
Taking a glance through the brochure, it is a little dizzying just how much there is to get involved in here. Yet we are not looking to make people busy for Jesus, we are looking for us to be changed. At the heart of the Christian faith and life is the deep desire for transformation. We die in baptism to be raised with Christ in Christ's resurrection. We loosen our grip on getting what we want in order to give ourselves to one another and to the building of God's kingdom of justice and peace. So, how might you be changed this year at All Saints'? How might God be inviting you to contribute who you are for the building of a better world? I invite you to be here, to enjoy rich relationships with one another, and to choose All Saints' to be that sacred center in your life where your soulful questions find their answers expressed in ways deep and wide.
Thanks be to God for all that is All Saints'.