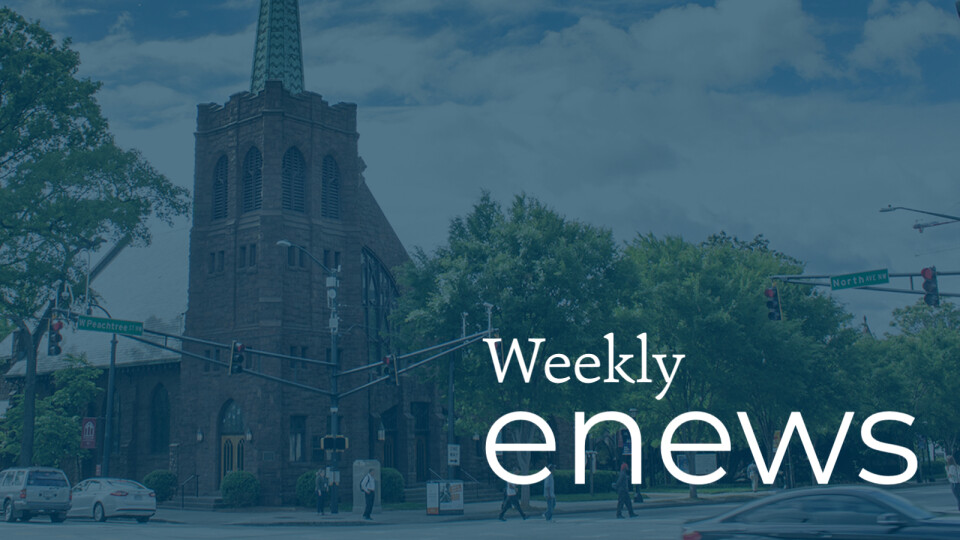 Dear saints,

This Sunday is the final of this program year's Faith in the City series when Natosha Reid Rice and I will be joined by John Hope Bryant to talk about race, equity and economics.
Mr. Bryant is founder and chief executive of Operation HOPE, the largest not-for-profit provider of financial literacy, financial inclusion and economic empowerment tools and services in the United States. He is a remarkable leader both locally and nationally, and it is exciting to be able to end our series with him as our guest speaker.
Through the course of this year, the Faith in the City series has enabled us to be enriched by an incredible array of thought leaders in our midst — Robert Franklin, Sally Yates, Pearl Cleage, Camara Phyllis Jones, Beverly Tatum, Bob Lupton, and John Hope Bryant — drawing the connection between our faith and this city. We have explored major themes of our local and national life, including justice, health, education, neighborhood development, and the arts.
Personally, it has been a privilege to learn from these leaders and I pray that the intersection of your faith and life in this city will deepen as we continue to embark on this kind of formative learning together. All of our conversations are available on our website should you wish to see them.
With thanksgiving for your faith in this city,
Simon+