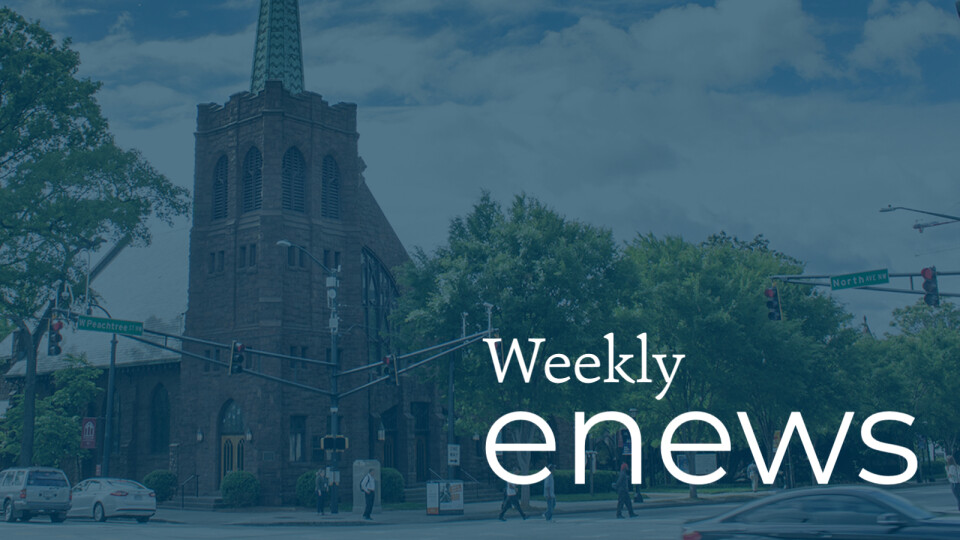 Dear saints,
It is especially meaningful for me to say to you all once again Happy Easter, in this great season of new life in the church's year. Meaningful because this past Easter Day will probably be one of a kind in our history: a wondrous online service featuring a rich array of musical collaborations and eight in-person services outdoors. All of the staff worked immensely hard and Alvin Moore deserves special praise for the floral transformation of our courtyard and for being ever-present through Holy Week. It was so very good to see each of you who came that day.
This year's resurrection proclamation has also had personal significance for me since Easter Day as I have spent most of that time in hospital. Although I am now officially more complicated than I used to be (medically at least) I'll be in the hands of some of Emory's brightest and best going forward, and nothing will change about my daily life and work at church. Praise God for all those who serve in healthcare, and praise God for our senior warden, Arjun Srinivasan, who has been a rock for me this past many days.
Thank you all who have cared for my family at home while dad has been lazing around in hospital. The messages of love, the prayers, and the gifts and deliveries of food have been so kind — although apparently our kids can't understand why everyone doesn't just bring pizza!
From one of the windows on my unit at Emory Midtown I could see All Saints', peeking up through the trees with Norfolk Southern towering above. A glimpse of a community, of you, that is such a deep source of hope and light in my life — a sign of Easter I had needed to find this past couple of weeks.
I'll be back at work on Monday and at church on Sunday. I cannot wait to see you. 'O Lord in thee have I trusted'.
Peace,
Simon+