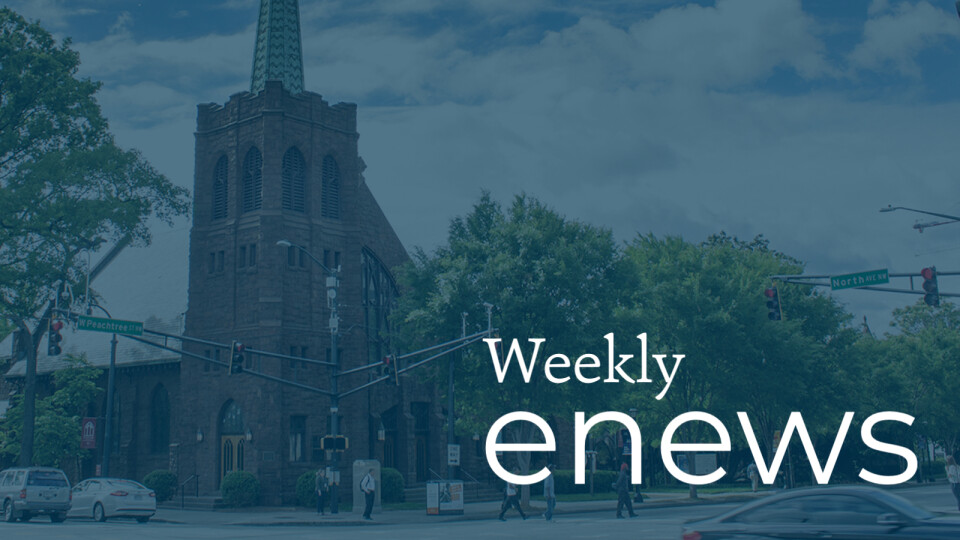 A heartfelt thanks goes out to Andy Barnett for keeping things running smoothly these past two weeks while I have been away with a merry band of pilgrims in Greece. We have a deep reserve of talent on our staff at All Saints', and I am so very grateful for all that each of them does.
Our pilgrimage had plenty of opportunity to think about deep reserves through the course of our travels as we peered down into the ground of the 5,000 years of history that Greece is home to. One of my favorite comments from our guide was how the second city of Greece, Thessaloniki, has been struggling for years to build a subway system because every time construction workers think they're making progress, they hit another archeological gem.
Imagine if we lived our lives that way. My late father-in-law truly was one of those people who never met a stranger. He had an in-built fascination for utterly random strangers, sure that he was going to unearth all sorts of treasures if he asked them the right questions. Imagine if we all had that sort of curiosity for what lies beneath another person's life. Imagine if we expected to be stopped in our tracks once in a while because we had discovered a gem in the life of a fellow human being.
I hope that your life at All Saints' makes you curious to know and be known. Personally, I never ceased to be enriched by what I learn about and from the people in this place. Happy digging!