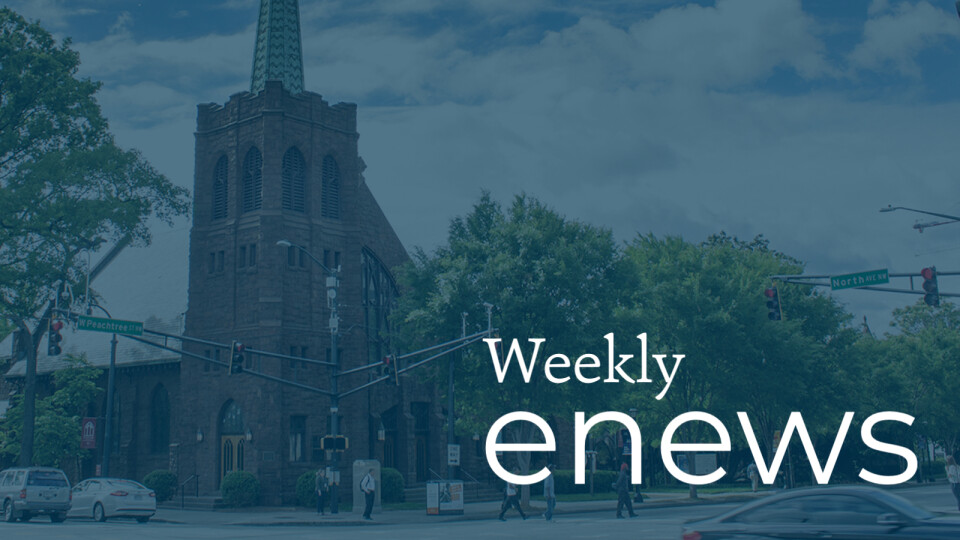 Dear saints,
The life of the church is such a rich and varied panoply. This week I have shared discussions on a wide range of topics including preaching, weddings, children and youth formation, the art of communication and storytelling, and even the theological education of women in the Middle East. I have led worship at Canterbury Court and sat at the bedside of a parishioner in their final days of life. Through the ministry of staff serving refugee communities and children in need of clothes and shoes for a new school year people - literally in their hundreds - have encountered a community in their lives that has wanted to honor and serve them. There have been tears, laughter, and many wonderful reminders of how much the humanity of people is magnified and honored because of this church.
This church is a special place.
At the heart of my hopes and vision for All Saints' is that this life-giving community will continue to be an integral part of the lives of the five hundred or so children and youth who call All Saints' home. I want us to be a church where every child knows that God loves them beyond all measure, and that the adults of this parish are entirely invested in them knowing that reality.
Over the coming weeks, you will be hearing us invite you to be part of the village of people who share that commitment to our children. There will be numerous practical ways that you will be able to live that commitment out. In the meantime, as children across Georgia prepare for a new school year, may we join them in that time of preparation by praying for them and their families.
I give thanks that All Saints' is such a vibrantly multi-generational church and I cannot wait to see the church we become as we welcome our children and youth home.
Peace,
Simon+
---